My trip to Australia changed my outlook towards how sports can be nurtured & developed to become a part of your culture.
Travelling around the country makes you feel that the country lives & breathes Sports. Be it Gold Coast, known for its water sports & adventure or Sydney, the financial hub, offering some spectacular sights, Australia offers a variety of sports events like Extreme Sailing Series, Horse Riding Show jumping, Polo Matches, Motor Sport-Formula1 car racing apart from options to play & enjoy Cricket, Rugby, Water Polo, Tennis, Sea surfing, Tennis and much more.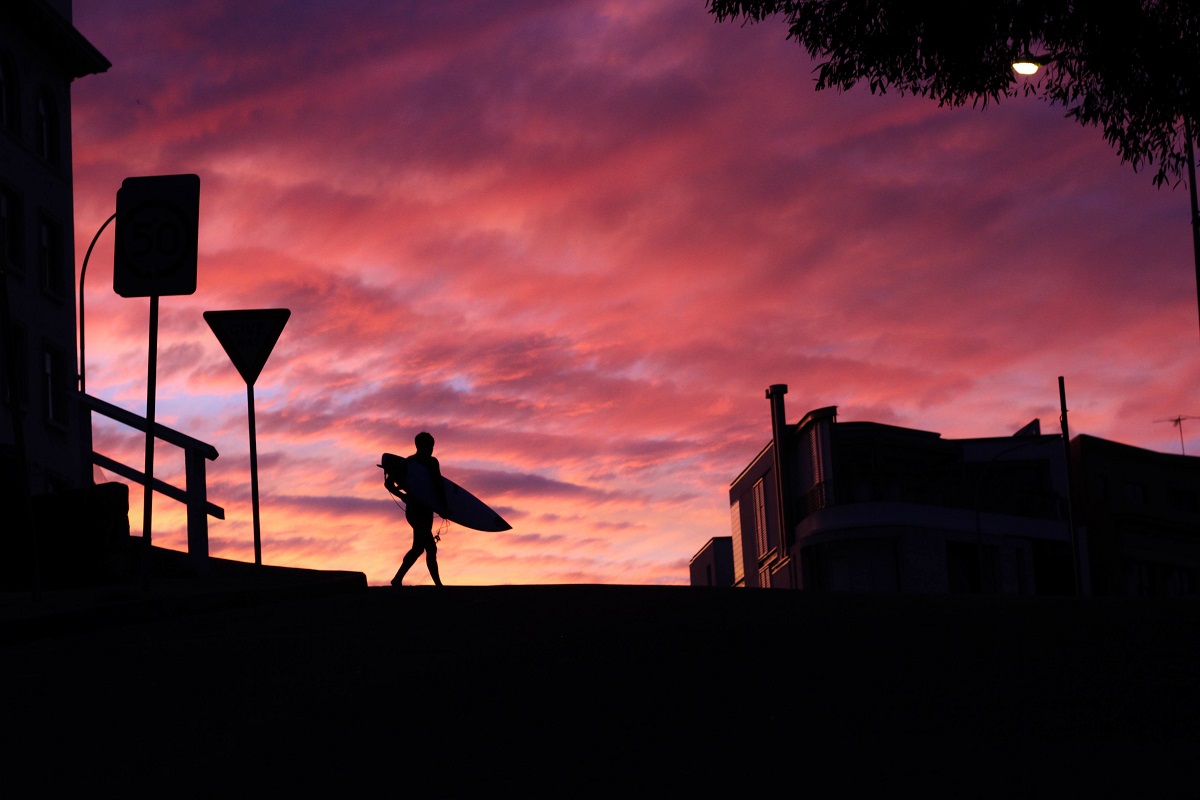 Melbourne, recognized as the "Sporting Capital of the world", has been in spotlight for a series of special recognitions including being awarded as 3-times winner of the 'Ultimate Sports City'.
It has hosted some of the most iconic sporting events of the world like the Olympics, the ICC Cricket World Cups in 1992 & 2015 as well as the Commonwealth Games. The city boasts of some big, world class stadiums like the MCG, Etihad Stadium, AAMI Park, Melbourne Park and Hisense Arena.
The Aussies take pride in their sports, nurturing and honing home-grown talent to be the best in the world. Always very focused on providing world-class infrastructure & facilities starting from local sports clubs, schools, and universities to state & national level, the administration ensures that talent meets the right kind of grooming to become leading players.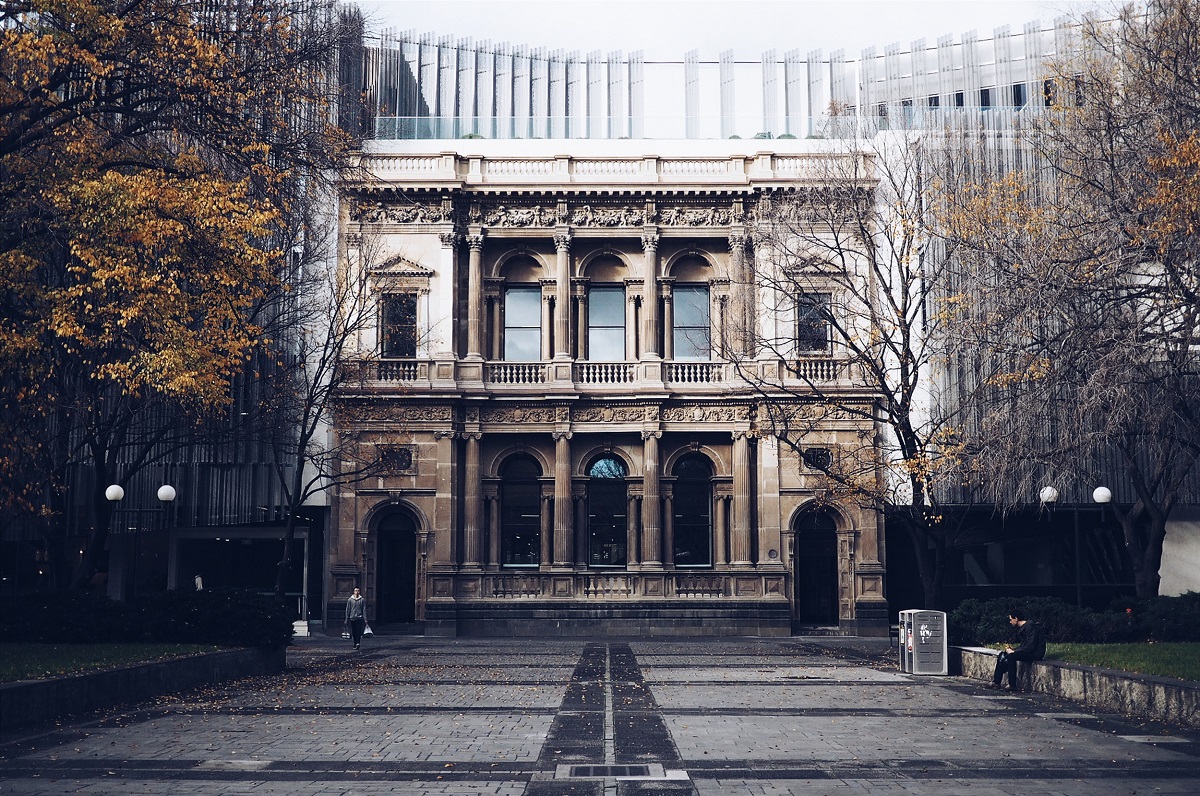 To add to it, the country has some of the top ranked universities, especially for Hospitality, with the University of Melbourne topping the chart. Does that ring a bell!!
I was enlightened to the fact that Aussies are pretty skillful and arts & culture are widely appreciated. The city offers plenty of resources for people to enhance their skills and the machinery backs local talent & grooms them to become future leaders.
Melbourne was my final stop in the fortnight long holiday and a fitting finale to quite a sporty & adventurous trip across Australia. One of the most livable cities in the world, Melbourne is warm, cozy, clean & hygienic and offers you a buzzing atmosphere which is a treat.
A lot of attention is given to environmental issues especially cleanliness and maintenance. Citizens are encouraged to dial in the city administration and raise concerns. The Automated cleaning vehicles that you see on street is a fantastic tool. It just goes to show how much we can do in our own country. Thankfully, we are moving in the right direction.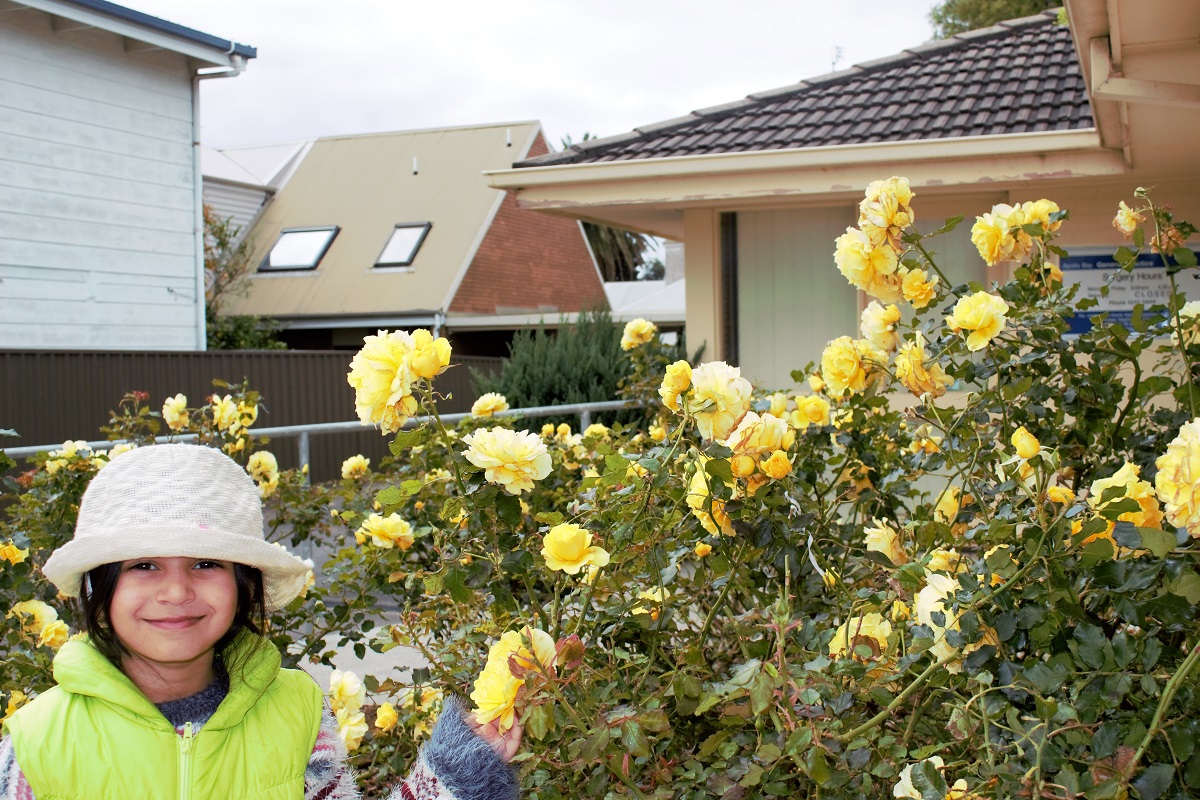 While driving around, my daughter spotted some really & big enchanting yellow roses. She was enjoying the natural beauty of the stretch, breaking ice with the owner of a private garden en-route.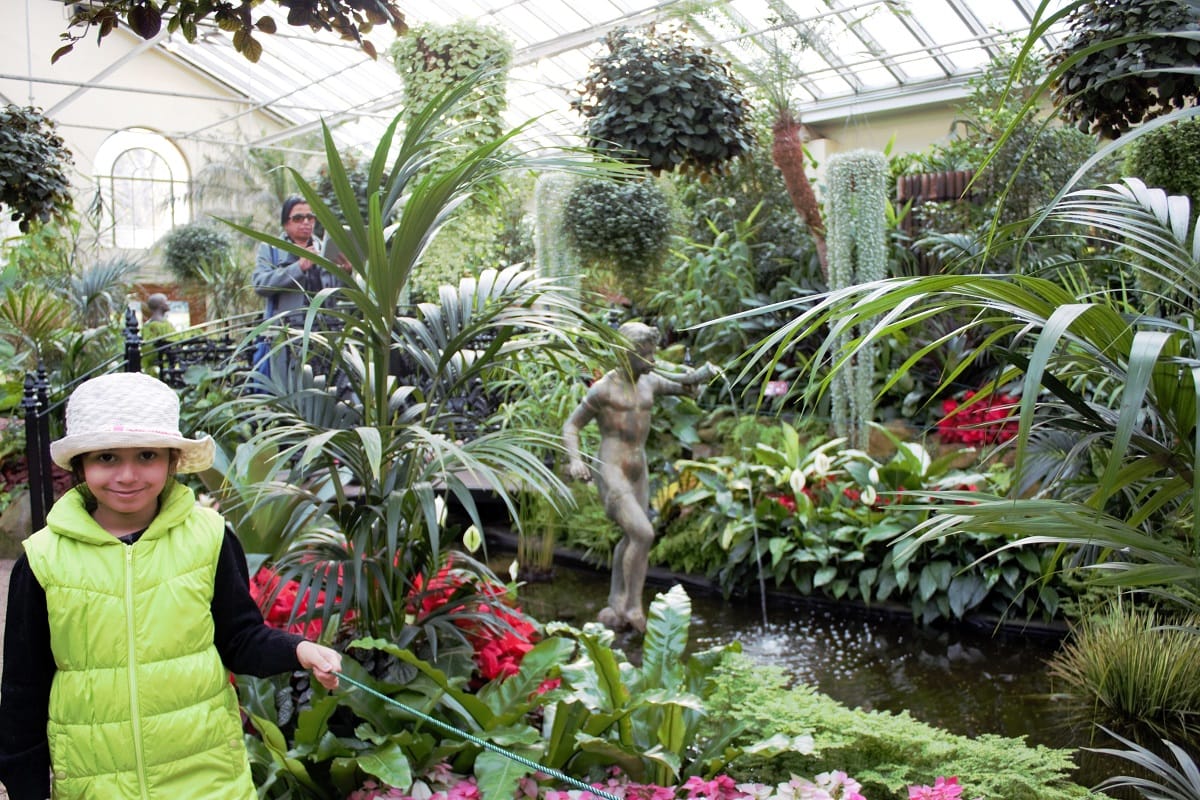 Melbourne promotes sustainable gardening offering practical tips on gardening in private spaces such as roof tops, balconies and small front & back yards.
It's quite amazing to see systematic & well-maintained street and community gardens which are considered as a source of food production & public health. Overall, a superlative effort!
Hanging around the city, we were enjoying the cool weather & calm atmosphere, a complete opposite to what we are used to back home.
I saw a huge queue of cycles on rent near the Melbourne Museum.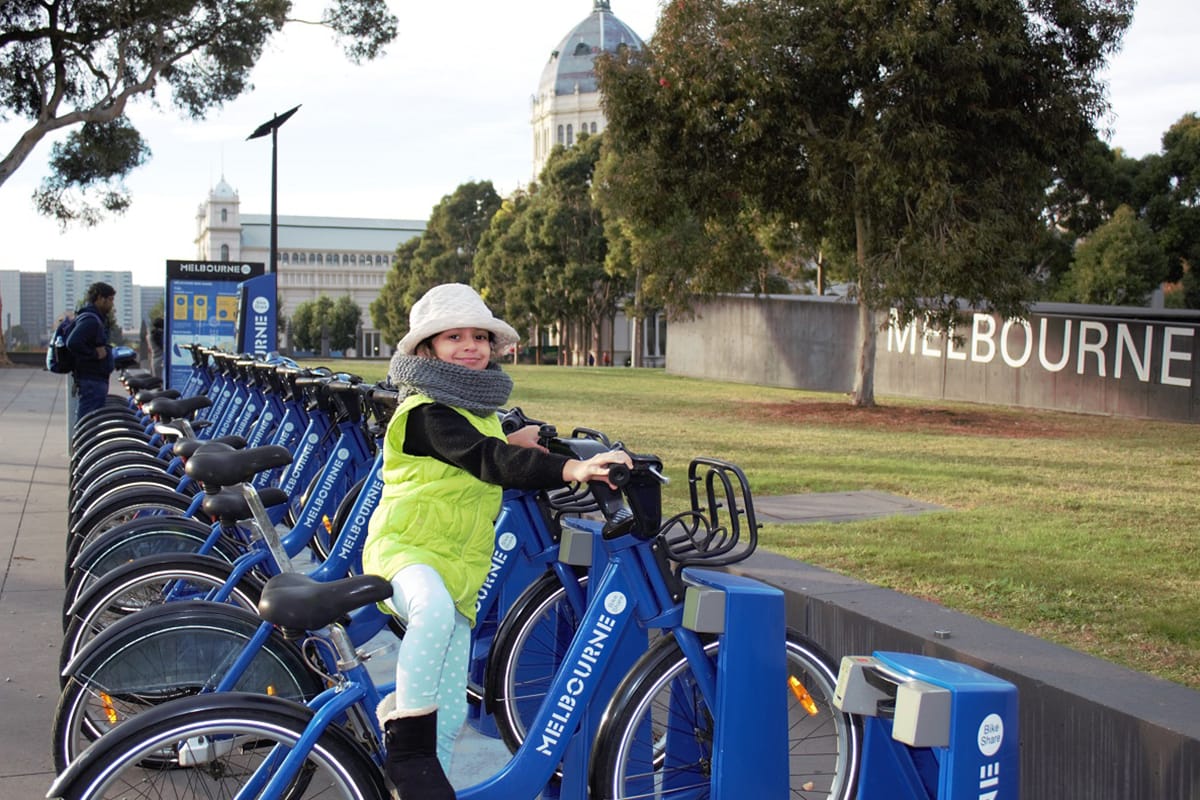 It's one of the best things to do in the city, infact around Australia. The city administration encourages locals, kids, youngsters to cycle around for work, studies and fun. Melbourne's cycling network has over 135 kms of on & off road routes along with many on-street bicycle hoops.
Melbourne's transport system is one of the best & busiest in the business. The tram services are very convenient and free around the central Melbourne area. Tourist shuttle services are available to have a bird's eye view of the city, operating daily every 30 minutes with an hour long round trip. One can get on to a hop on-hop off from around 13 locations. I had heard of car share but there is something called a Bike share also available. Now isn't that amazing?
Some of my top recommendations to experience in Melbourne are:
Melbourne Cricket Ground (MCG):For the sheer love of sports & cricket, MCG is one the most iconic venues in the world with its gigantic setting. Think of it, a full house with crowds cheering, lights and a nail biting encounter. It's truly spectacular if you are cricket lover! I felt fortunate to be at the MCG, though there was no match being played but I did catch a Footie playoff, one of the popular games in Melbourne. Don't forget to be in formal wear if you are one of those member stands at the MCG!
A guided City Tour – the best, most comfortable, flexible & economical way of exploring Melbourne is by taking a hop on-hop off bus tour. Its value for money, indeed!
Shopping: Melbourne has some very good malls, though, personally I prefer buying those small nick knacks, vintage stuff, junk jewelry and historical artifacts for which Queen Victoria market is the best. I have a fascination for junk jewelry and art pieces which make me head towards Victoria market. Amongst the malls, DFO South wharf and Melbourne Central were great or shall I say value for money with some awesome deals. For shopaholics, be wary that Melbourne starts to wrap up from 7pm, so best to plan your day accordingly.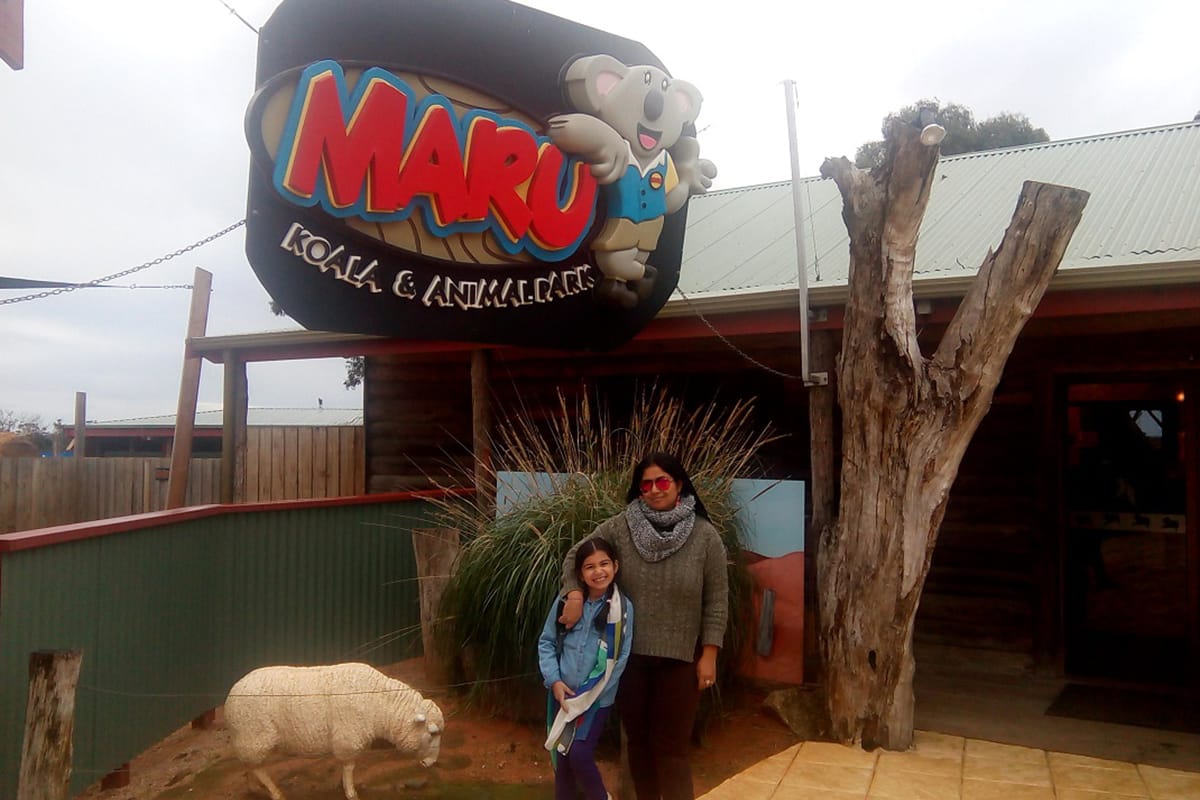 Adventure Parks: The trip Maru Adventure Park and Penguin World at Philip Island is one my favorites and a treat for families. It's a delight for kids who can have a personal encounter with Kangaroos and Wallabies, which is one of the highlights.
It's Located on Bass Highway in Grantville southern Victoria just 15 minutes from Phillip Island. The park gets you close to nature and Australian animals. Koalas and wallabies are the sweetest and most friendly animals around, kids will have a ball.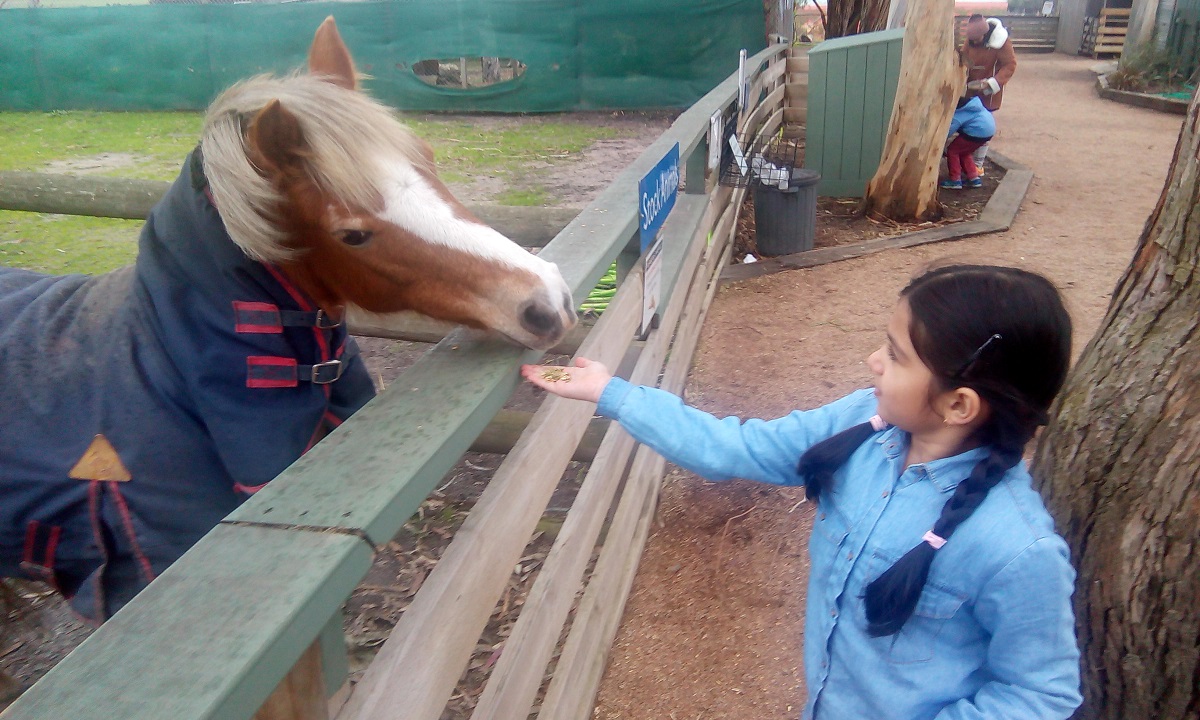 Post Maru Park, you head towards Philip Island which is an evening extravaganza as the most popular attraction, the Penguin Parade happens post sunset.
Watching penguins walk down through the penguin Colony to the beach in groups is a feast for the eyes. Some penguins rest during day while others return from the ocean to their burrows at sunset.
Do note that it's quite windy and chilly at the island in the evening, so don't forget to carry caps and woollens especially when travelling with kids. It can get freezing! You shouldn't miss picking some attractive souvenirs from the shops and cafe at the Penguin Parade or Nobbies Centre. I picked mine! How much I wanted to capture these amazing shots but photography is not permissible, hence you will have to excuse me for not sharing the wild side. It was an enthralling experience as we drove back to Melbourne.
Our last day in Melbourne and the wait was finally over. We were heading to the famous Great Ocean Road drive.
In all my conversation with friends & family, the Great Ocean road was the pick of the tour. It's one of the most scenic & picturesque sites in the world driving along the Great Ocean Road. The votes were in majority for this as the big take away from our holiday.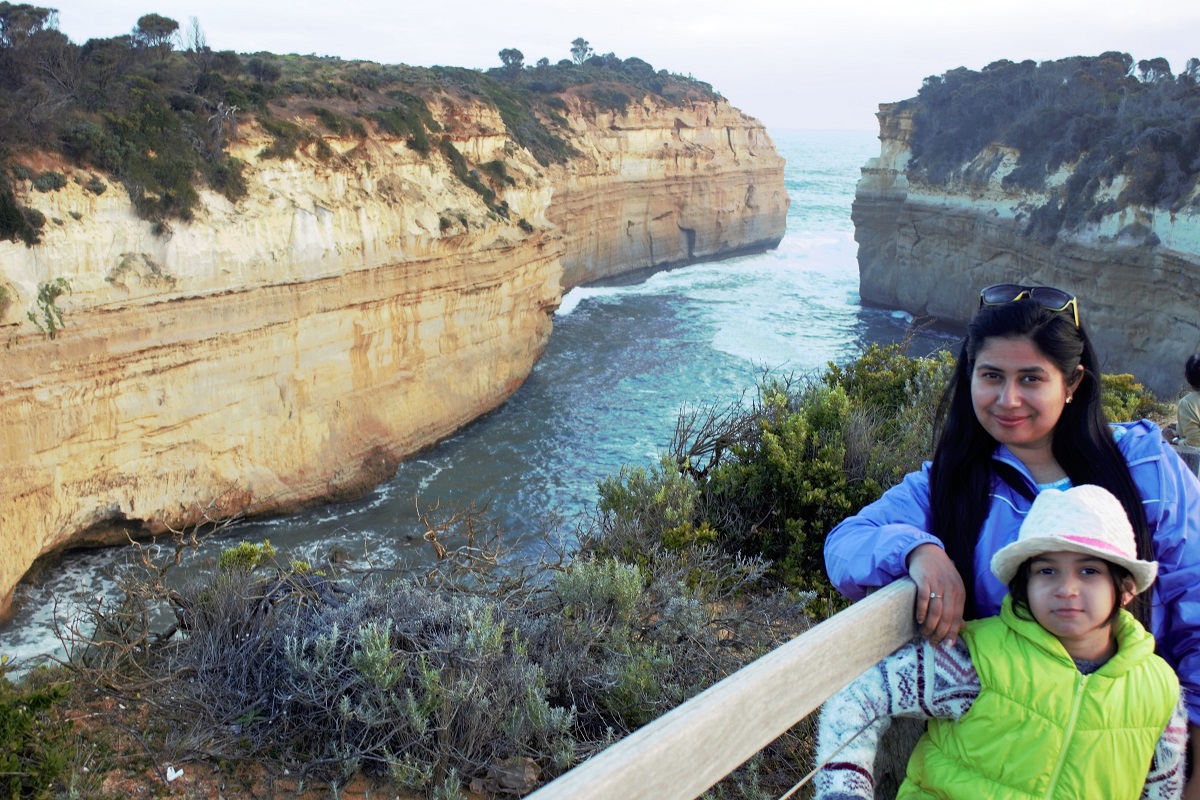 The Great Ocean Road was built by soldiers who headed back from World War I. Stretching 151 miles along Victoria's south-east coast line, it's one of the longest drives around the globe. Starting from Melbourne, it's relatively easy and a smooth drive along the cliff tops, surf beaches and lush green rain forest.
One can spot amazing wild life including koalas, kangaroos and even spot whales.
Best is to stop over in between for the love of nature, beaches and wildlife. Enjoy spotting me on these creatures,it's worth a wait.
The spotlight is the Twelve Apostles which is the hallmark of this experience. Situated in the Port Campbell National Park, the massive limestone structures that tower 45 metres above the tempestuous Southern Ocean are massive and leaves you awe struck in wonder. It is known that behind eight remaining structures (5 have fallen since they were spotted) are majestic cliffs about 70 metres high.
If you love road trips by the ocean, are passionate about exploring culture & nature then you should definitely do a three-day self-drive touring route from surf capital Torquay to the famous 12 Apostles, ending at historic fishing village Port Fairy.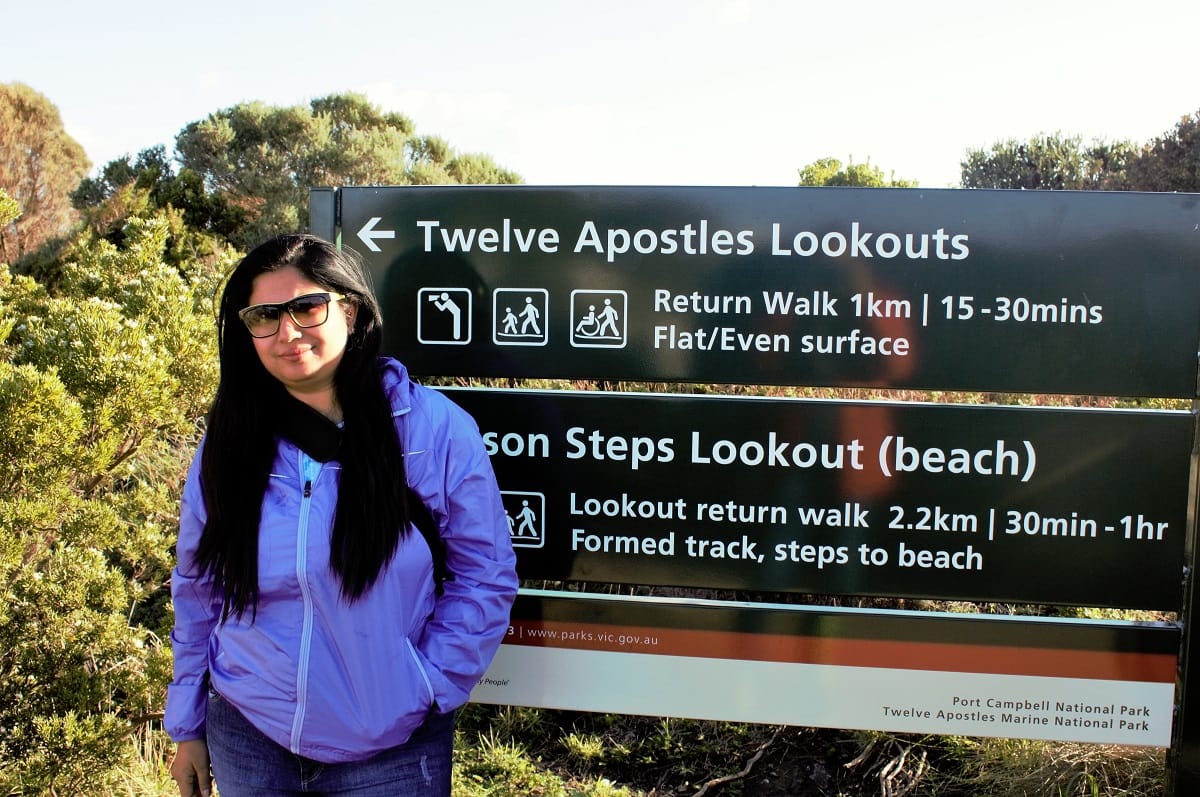 Illustrious at dusk & dawn both, twelve Apostles were eroded by cause of nature forming caves in cliffs which further formed arches and then they collapsed leaving rock islands as high as 45 meters aloof from the shore.
Unmatched beauty of nature is how I would like to describe it. Don't miss or you are sure to regret it. With this, I was about to end my Australian travel diaries.
I had mixed feelings now out for more than 20 days and kind of missing Mumbai! No matter how much you crib about the city, it still pulls you back. At the same time, leaving a city like Melbourne, so sporty and scenic, is indeed a difficult choice to make.
But the fact is gypsies don't stay long at the same place. It was time to bid goodbye to Melbourne and head back to very own Aamchi Mumbai (Very own Mumbai).