Every time I travel, I get this feeling of being in love. Strange but it's the best state of mind to be in; OMG! even now while penning my thoughts, I'm having goosebumps. Simply can't get over my attraction for beaches.
The feeling of walking bare foot on the shore, uninhibited dressing, the breeze kissing your face, waves singing songs of life, sun shining bronze on your face, its sheer romance that has no end.
My love for Beaches and Blue Ocean drives my travel diaries in most cases. One such escapade took me to spectacular Gold Coast in Australia.
Best known for its true gold coastline along the Pacific Ocean and some scenic beaches, Gold Coast is a Surfers paradise and one of the sporty corners of the world. Having a sub-tropical climate, the sun shines in Gold coast for most of the year.
Our 15-hour journey was indeed a long but fairly comfortable one via the Jet Airways-Qantas combination, flying through Singapore to Brisbane. The massive A-380 on the Singapore-Brisbane sector is spectacular, travelling is in a different league.
We landed at Brisbane in the wee hours of the morning and took a shuttle to Gold coast which is an hour drive from the Brisbane airport. Its best and most recommended pre-booking a shuttle or on arrival as it's more comfortable and easy on the pocket rather than going for a private cabbing which turns out very expensive. You can also opt for a metro/train service but only if you less luggage along. More so, they don't drop you to the doorstep but a nearest station from where you would need to take a transfer to the hotel.
We checked-in to our rooms around noon and it was time for some beach affair.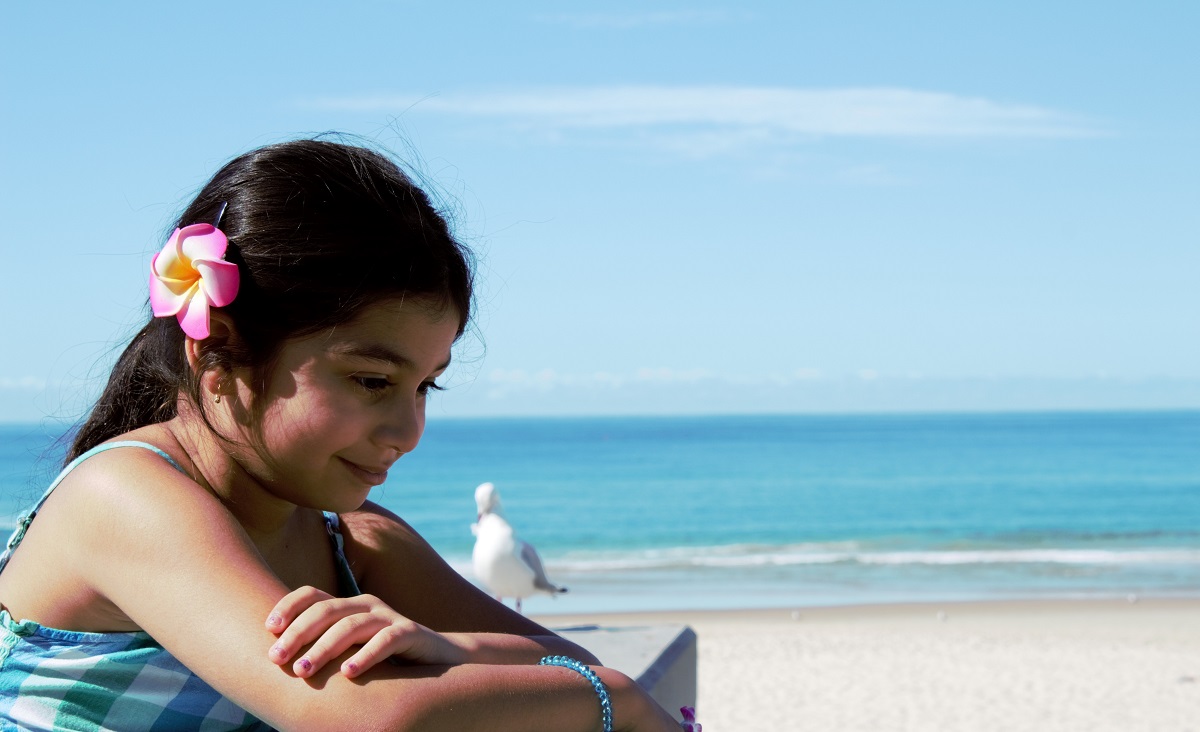 The little gypsy traveler had suddenly emerged in her Mermaid mode and was all set in her costume to take a plunge in the beach water.
While the father-daughter duo was having a good time splashing around, I was busy exploring the beautiful coastline with the sun beating down.
Sometimes it's astonishing to see how daughter and dad make a crazy combination. Well! I am not complaining, since I get some space and time to date myself on family trips too.
The 70 km Beach stretch is quite long & majestic with some of the most beautiful beaches in the world including Southport, Broadbeach, Nobby's and Coolongatta.
My personal favorite was Broadbeach as it runs around the city of Gold city and was also closer to our hotel located in the heart of the city. The stretch has some fascinating tall skyscrapers, hotels, apartments and entertainment spots that give a magnificent view of the Pacific Ocean.
The stoned path along the beach is called "Surfers Paradise", Gold Coasts' most iconic attraction with some of the best surfing adventures & experiences in the world. It's a sheer delight for lovers of surfing and water sports as its plays host to activities like jet skiing, paragliding, sailing, rafting, deep-sea diving and other adventure activities.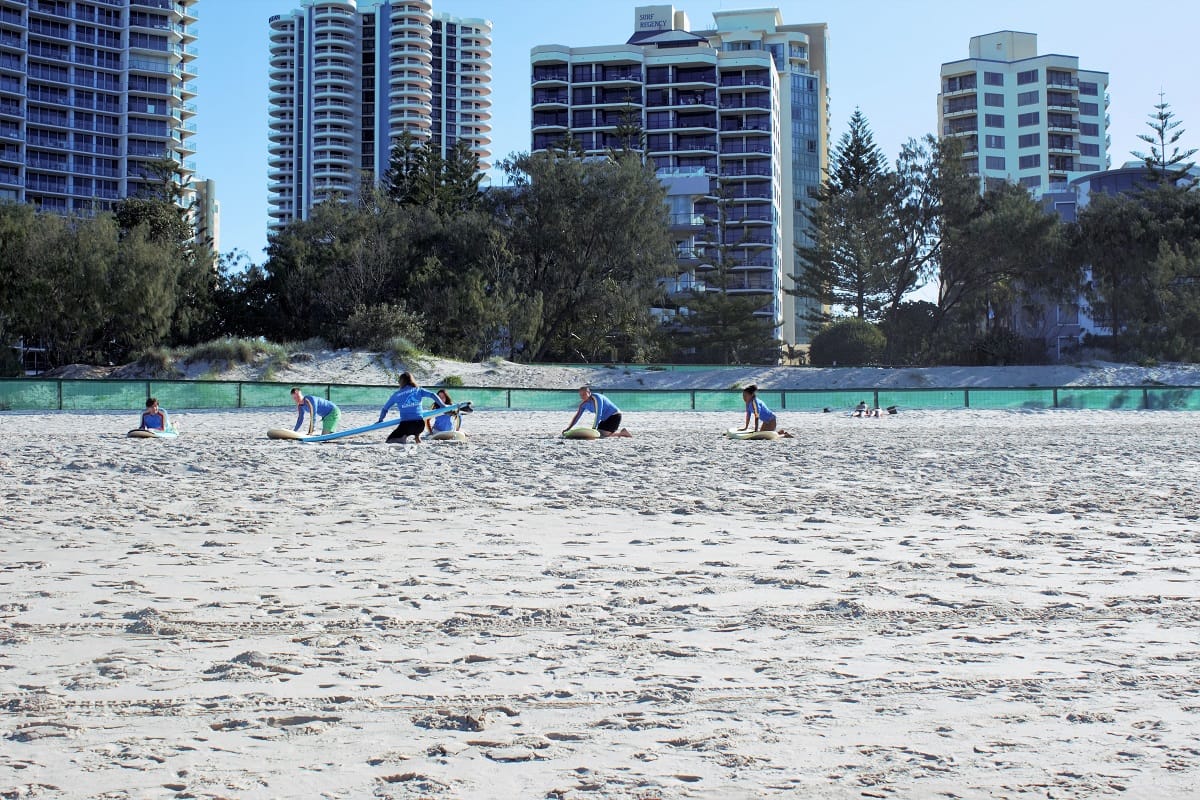 Through the day, especially on a scorching sunny one, you will see plenty of people lying on the shore sun bathing, surfing and walking down the beach.
The coastline is buzzing with action, kids, men & women and groups of tourists flock the paradise through the day.
The Sky point observation deck offers a panoramic view of Gold coast and a jaw dropping experience of the pacific. It's one of the major draws of Gold coast, you enjoy some great photography and munch your way up to the deck with some sumptuous delicacies.
Very popular amongst students and youth Gold Coast has a lot of good universities around which makes you come across a lot of students, young grads during the day & night on the streets of Surfers Paradise.
It's one of the biggest party places in Australia with countless bars & pubs, clubs and casinos to chill out with friends. It's a rocking, fun place to be but excuse yourself if you do not drink.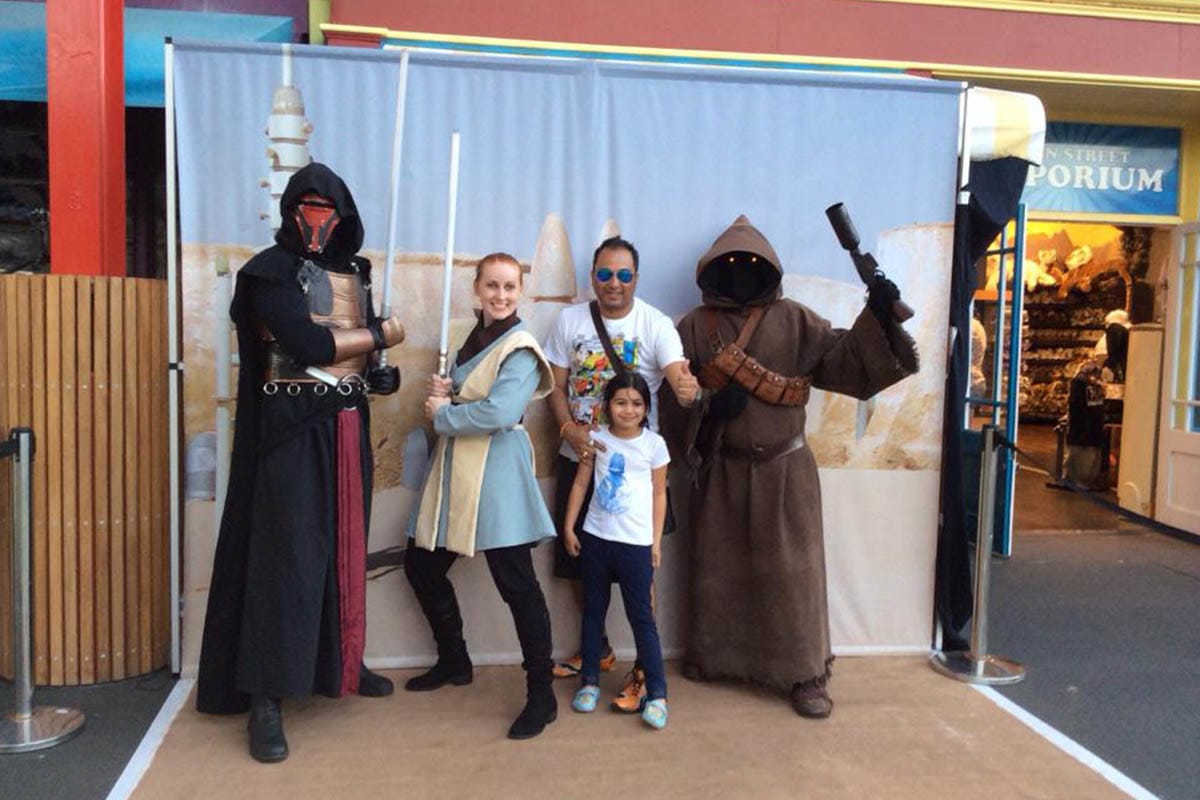 Don't get disappointed if you are with family. Gold Coast offers excitement unlimited for families and kids with a plethora of amusement parks like Dream World & White Water World as well as Universal Studio's Movie World & Sea World.
Sea world and during peak tourist season and on most weekends, you will see these parks packed with families flying from all across Australia to savor the fun & frolic.
Other activities like the Aquaduck ride and the Glow worm tour are equally enjoyable and highlight experiences of gold coast.
Not to forget the nights flee market on the weekends where you can get some really creative and whacky stuff (a bit over priced though) which can be nice memorabilia.
There are combo packages one can enjoy, reasonably priced and validity extending to almost a week.
Gold coast offers a host of amazing activities. My top 5 Personal Favorites are:
Exploring Surfers Beach Front Markets every Wednesday, Friday & Sunday nights along the beach esplanade with stalls selling exotic gems, bags, clothes and lots more.
Cycling Trail along with Beach.
Watching Sun rise & sun sets on the paradise.
Hit playgrounds & parks and go walking on the coast.
Explore glow worm caves at Cedar Creek Estate.
Gold coast is indeed a Beachy Affair. So if your heart sleeps by the ocean, take time out to "ShellBrate Life" by the ocean.