Past 1 year of living through Pandemic has been tough on all of us across the globe. A lot has changed in our lives pre-Corona and now since the time the virus graph has lowered but not extinguished completely. The current uncertainty and the vaccine reliability will still take time to settle in our lives. Meanwhile the change that it has brought is here to stay. Homes have become protagonists in our lives and going forward the way we live is going to depend on the way we design our homes.
Globally speaking people were abruptly put in catch 22 situation with work spaces suddenly becoming unwanted guests in our homes, Kitchen turning into Restaurants or catering units to cater to your family needs or turning into employment opportunities. People are flabbergasted with so many situations to deal with that designing homes is no more being considered a luxury activity rather it is the most logical and practical thing to do in current times.
So, the big question we are addressing today is "How will the pandemic affect our home"?
Let's take a sneak preview into "7 Home Interior Trends" that are guiding our homes
in this Corona Virus Era
Chancel Spaces:
Home Office
Privacy & Soundproofing
Kitchen Kafe
Hygienics
Green Spaces
Fitness Arena
1. Chancel Spaces: So far, we were accustomed to prayer spaces in our homes but COVID-19 times taught us that it's important to spend some time with our own self to heal our mind body and soul. There comes a requirement for a sanctuary in our dwellings. A corner or a side where one can just tranquilize, meditate lower the cortisol levels in our body. There are various means to simmer down and this forced stay inside our homes provides a great opportunity to do this.
So, be it finding a corner with yoga mat to experience silence for a while or a lay back on a recliner enjoying a book. Taking it easy is the key to slowing down.
2. Home Office: Quarantine was instrumental in forcing people to work from home. Prior to this calamity we knew of co-sharing spaces, people working out of cafes, offices, except the freelancers working out of homes; home offices were not a common thing before corona. This crisis led to sudden rise in dedicated spaces in our nests to suffice our employment needs. Corporates announced this temporary movement for a considerable period of time and a sustainable choice of the hour.
Though the hope to return back to real offices is there but for now this new visitor in our homes is here to stay.
Hence the need for comfortable and economical office furniture, lighting, Internet bandwidths, equipment and space that offers ambience, functional ability both. Afterall we are talking about spending more than 10 hours a day in that space.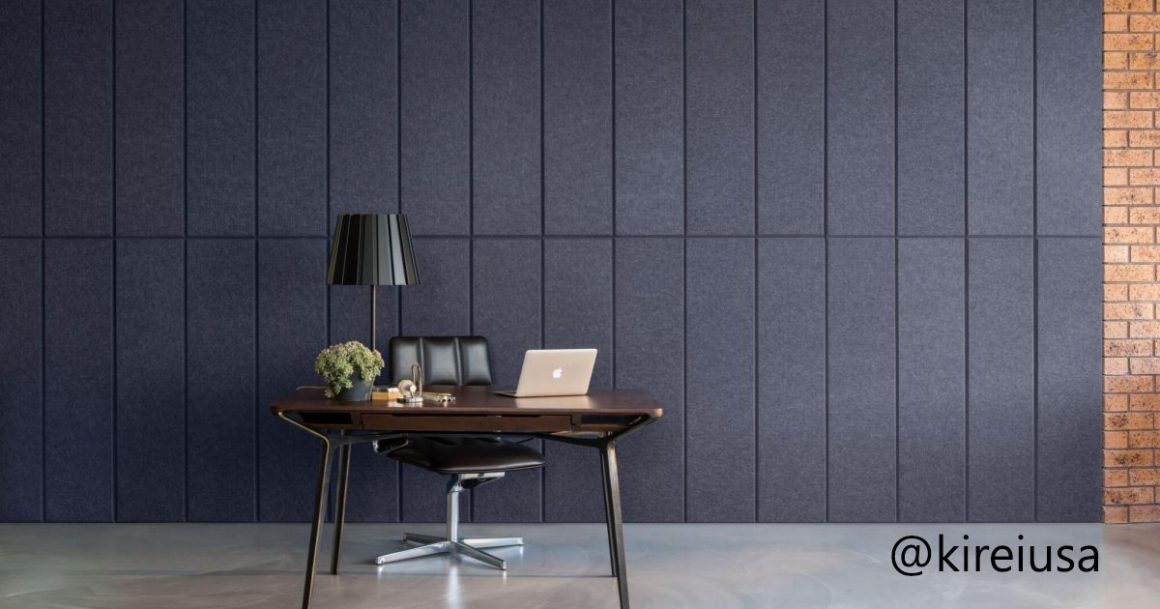 3. Privacy & Sound Proofing: You may be corporate professional on zoom calls or a musician, stage artist; one thing that bothers everyone is outside noise sabotaging your quietude. Considering today's day an age we have effective ways to maintain peace and privacy in the house.
Drywall also known as plasterboard or gypsum board and acoustic panels are soft surfaces that can be installed in a room to absorb sound waves which can create an echo or unwanted noise in a room are few such economical options.
4. Kitchen Kafe: In absence of office hospitality services and infrastructure; few things are a must have for in home offices. All you need is a modest space around your work station to set up a Tea & Coffee Bar. There are whole lot of cost-effective electric kettles & coffee machines available that can set up your bar in no time. And not to forget flavorsome variety of green teas & coffee available along with savory assortment of cookies for those mid breaks. Lot of homes turned into mass kitchens to serve old, working couples and anytime snacks in condominiums and nearby vicinity.
5. Hygienics: Whether you are seeing colleagues at home, work related contractors or man force of plumbers, drivers, maintenance guys or for that matter house maids etc. Proper Sanitation and cleanliness has become very important. Few Things that you can introduce in your home as new norm to ensure safety at all times.
Step Sanitizer Stand: Must have at your entry point.
Invest in Sanitation Gun: Uses 60-40 ratio of Sanitizer & water. One can disinfect anyone visiting you and can also be used for surface contamination.
Temperature Gun: Always check temperature of each and every visitor.
Oximeter: This is a great product to ensure that most of health aspects with regards to Corona virus checks are met.
Sanitizers: Sanitizers on move, in rooms and bathrooms are a necessity.
6. Green Spaces: With Virus on our head, outdoor interactions limited. It's high time we welcome nature in our homes. Here comes Indoor plants to our rescue. A wide variety of Money plants, Air purifiers, Rubber plants, Succulents not only make the environment fresh and lively but also gives sense of proximity with the greenery.
If you have small courtyards, small-large balconies or a backyard at home then with a bit of imagination one can easily setup a plant kingdom with outdoor furniture, hammock, fairy lights to sit back -relax under the starry sky.
7. Fitness Arena: Though Gyms & fitness centers have opened but not all are comfortable with idea of returning back with contamination threat being not over yet. These unfortunate times saw a lot of mushrooming of online classes. Here are some ideas for small space gym setup at an economical price in house.
Products like dumbbells, skipping rope, yoga mat, kettle bell, resistance bands, Exercise balls can get you back on track with your fitness regime from the comfort & protection of your home.
Take a thorough look of your home; you may choose to make alterations or modifications from our inspiring trends and stay with the times.
To create the above looks, check out the items below and in our Shop segment.