PROFESSIONAL CREDENTIALS OF FOUNDER-EDITOR IN CHIEF
Saloni holds a Master's degree in English Literature and Majors in Marketing Communications. She comes with around 15 years of professional, corporate experience in Brand Marketing and Public Relations.
Prior to blogging she was working with eminent FMCG companies and her last tenure was as General Manager (Marcom) of NYC Listed Food Brand and looking after Asia-Pacific markets.
During her stint with the company, she was instrumental in achieving the prestigious Awards for the company.
INDIAN POWER BRAND with Global Edition 2011 Award; a Plan Man Marcom Initiative.
SUPERIOR TASTE AWARD for its Top Two Brands by International Taste & Quality Institute Brussels Year 2012.
Calling it quits and moving on from a settled corporate life, she preferred to join the bandwagon of bloggers & social media influencers and pursue her growing interest for stories that make life worthy of living.
She is an ardent fan of East Asian Food and her day starts with "walking" and her favorite detox tonic.
WORK WITH GYPSYESCAPADE
Travel, Interiors, Lifestyle, F&B. Gypsyescapade covers it all. Love to work with us?
Sponsored Posts
Get Your brand instant visibility with an engaging audience of travelers, foodies and social media users. Our Sponsored Posts feature for 2 weeks or more and are shared on our social media channels. I am also on the panel of Trav Media-Asia Pacific best news portal & part of Amazon Influencers, reviewer with Trip Advisor too. We offer services to review your product-service, destination on the above platforms too.
Sponsored Travel Posts
We review your property, destination, travel products, services and travel company on Gypsyescapade. We love travelling, exploring new geographies and would love to hear about your company. You may provide us with your content or we can curate original content-story about you. You may add a video to your content for better engagement or we can produce one for you. Reviews are another way to influence your customers.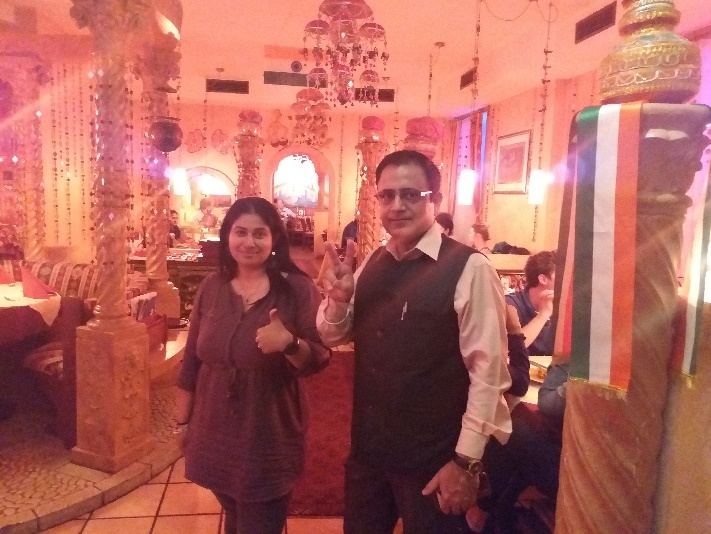 Sponsored Food Posts
Looking to increase sales and visibility for your food brand or product? We work with panel of celebrity chefs, food stylists, food photographers and can offer services like curating recipes, product development, chef endorsements, product, food and food destination reviews, food photography. Our editorial and food experts make this category truly effective and engaging.
Sponsored Product Posts
Do you have a product that our audience would love? Product reviews or product features are ideal for getting your product noticed. You'll also have the option to include a Video demo-Vlog for even more added engagement. Videos can be provided by you or we can create one for you.
Sponsored Lifestyle Posts
Lifestyle Products-Services, Health & Fitness, Home Hacks etc – We can create interviews, review, feature product launches, endorsements by eminent lifestyle personalities and more.
Sponsored Interior Posts
Spaces are essential part of our lives. Multifunctional & Multipurpose ideation, look books, reviews and shop posts are available.
More Ways We Can Work Together

Hotel and Property Video Tours
Do you need a new video to promote your hotel or property? We can produce high quality, effective content for your marketing activities & you'll also get a wealth of included promotion via our website and social media channels. If your property is a great fit for our page and you're ready to book a shoot – Contact us! We'd love to help you!
Contests and Giveaways
Contests and Giveaways are always a fun way to get your product noticed! If you have a product or service that our audience would love, tell us about it! We'd be happy to host a giveaway on our site and social media channels.
Brand Partnership
If you're a food brand or travel company that's a perfect fit for our audience, we'd love to build a long-term partnership with you. Contact us and tell us more!
HOW DO I CHOOSE MY RECOMMENDATIONS?
Most of my recommendations are based on personal experiences but I do recommend few product materials posted by companies after extensive research via forums, articles, white papers and user reviews on sites like Amazon, E-bay and others. I firmly believe user review is an important tool to recommend a product or service as it's based on valuable experiences and insights. Some recommendations on my blog have 'Expert views'.
With Gypsyescapade, Your Brand Can Leverage The Reach and Credibility of a Key Social Media Influencer.
Do you have something in mind?
If you have another idea about how you would like to work with Gypsyescapade, please contact us at info@gypsyescapade.com. We'd love to hear your thoughts and welcome the opportunity to work together!
Contact Us for rates.
To request a Media Kit and find out more about the opportunities we offer, please contact us at the email address below: info@gypsyescapade.com