Everything you need to Know about Bali
Bali is a mainstream travel destination amongst the sightseers. Good reason for same is that the place offers Tropical beaches, great surf spots for surfers. There is no shortage of islands, beaches & family friendly stay options. From Luxury vacays, honeymoon delights, island exploration to spiritual tourism Bali has it all.
I was invited on a fam trip to this island of gods by Indo DMC and I must confess this, unprejudiced that I was smitten away by the serenity of this place. Personally speaking, I prefer places that offer stillness of nature, virgin beauty of surroundings, warm hospitality and amazing food.
After all isn't all that we look for on a vacay. I mean who wants to run back into the noisy lives and overcrowded places that most of us live in. Vacay's are meant to bring you in close proximity with your five senses and cherish the moments that are unruffled.
So here's a sneak peek into everything you need to know about Bali. Pick your favourites & make your own itinerary.
1. WHERE CAN ONE STAY IN BALI?- BEST HOTEL LOCATIONS
a. Kuta- This is an ideal location to enjoy surfing & beaches. Closer to International Airport. From Budget hotels to resort; Kuta offers it all. The place is in close proximity to waterparks, 3 D Art experience, Museums & theatre.
b. Seminyak- Hotels in Seminyak offer luxurious private pool villas, beachfront resorts and boutique hotels. Ideal location for night clubbers and shopaholics. The place is also known for Art Galleries, and the famous la Laguna- 30 m log bridge over a lagoon.
c. Legian- It has 4 to 5 star hotel options, elegant boutique resorts. One of the key areas for shopping, dinning & nightlife. Also known for Art Markets, Ground Zero Memorial and School of Surf.
d. Ubud- Most Relaxing retreats in Bali owing to its upland location, scenic views and mountains. One can find hotels promoting wellbeing through their winning spa facilities. The place is haven to temples, natural beauty of waterfalls, ridge walks, Rice terraces, Wild life retreats and the famous Monkey Forest all in nearby vicinity.
e. Jimbaran- Beachfront Hotels overlooking the bay, well-manicured gardens. The ones near Bukit peninsula are fringed by limestone cliffs that offer stunning oceans views, beautiful sunsets and world class surf spots. Other attractions in this locations is the famous Jenggana Gallery of Ceramic arts; Garuda Vishnu Kencana cultural park and the famous Uluwatu temple.
f. Nusa Dua- A series of superlative international chain of hotels facing lily white beaches. Nusa Dua is one such up market stretch in Bali developed by the tourism complex. With high end shopping complex, manicured gardens and landscaping. Amalgamation of recreation facilities & luxurious 18 hole golf course.
From range of temples, museum of housing arts, artefacts from Indonesia & Pacific, Unique natural landmarks around scenic peninsula.
Nusa Dua is an ideal location for honeymooners & Luxury family vacationers.
2. BEST TO DO THINGS IN BALI
a. 5 Must see Temples
TANAH LOT, WEST BALI
One should arrive at Tanah Lot latest by afternoon to explore the place. There is Surya mandala cultural Park and a grand open stage near BatuBolong to see Kecak fire dance. Don't forget to try dinner at Sunset Terrace. One can relish western & asian selections and Bali's favoured spicy sauced grills & seafood and 15 m high views over the temple.
The most picturesque temple in Bali, from Instagramm posts to postcards. It features the most scenic offshore setting. 45 minutes' drive from Kuta. An ancient Hindu shrine on top constantly standing firm against the crashing tides. The onshore site has restaurants, cultural park which holds regular dance performances and shops selling local artefacts & fashion.
Opening Hours: 07:00- 19:00
Location: Jalan Raya Tanah Lot, Beraban Village, Kediri, Tabanan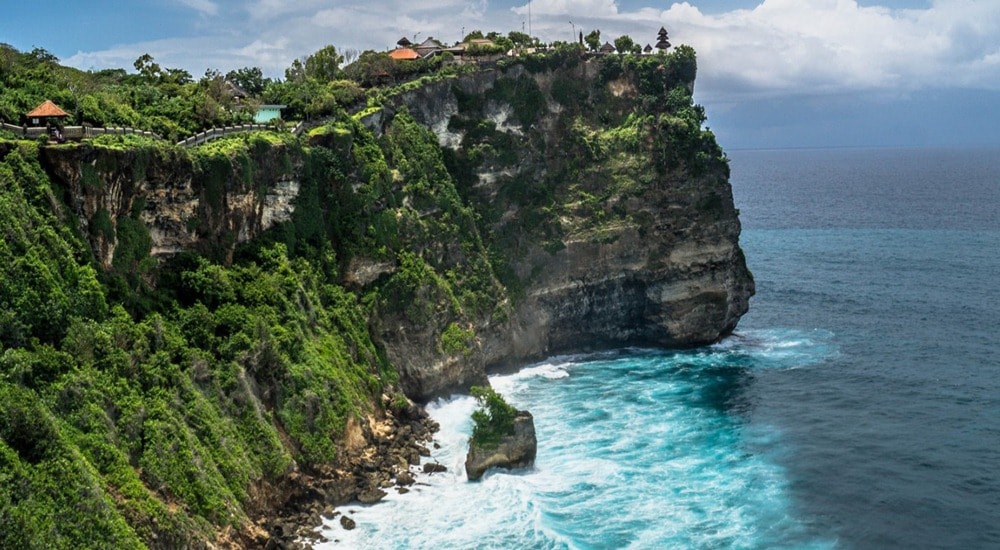 Uluwatu temple is often described as a picture postcard temple. The temple is famous among surfers for it's encircles a surf spot. The temple is situated at southwest cliff top, about 70 metres above the rushing waves.
The temple is known for its sea views and splendid sunrise & sun set backgrounds.
Ramayana ballet performances are held in amphitheatre nearby around the sunset hours and is worth a watch. The place is an exotic display of culture, architecture.
Opening Hours: 09:00- 18:00
Location: PuruUluwatu in Pecatu Village, Kuta district about 25 kms south of Kuta.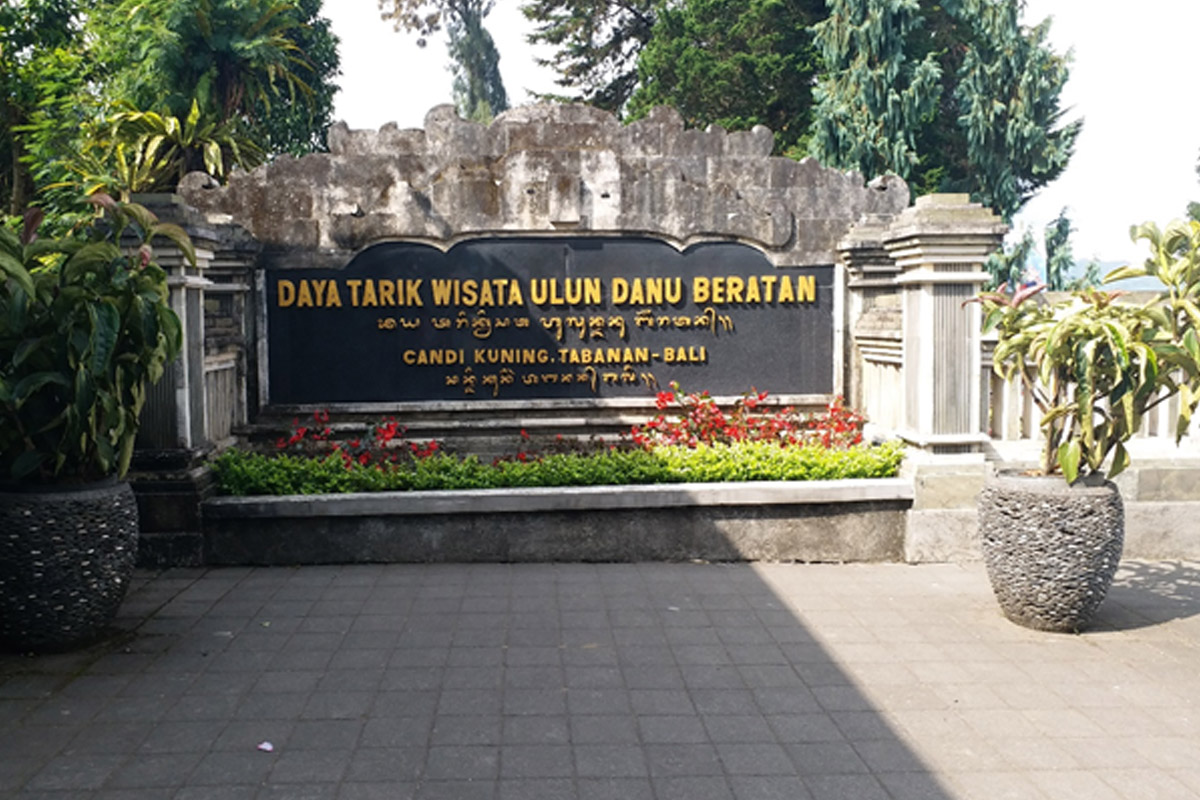 ULUN DANU BERATAN TEMPLE, TABANAN
Ulun Danu Bertan Temple is located on the western side of the Bertanlake in Bedugul, Central Bali. It is one of the refreshing weekend spots amongst localers and island visitors from southern and urban areas.
Ulun Danu Beratantemple is an architectural jewel of Balinese features and tiered shrines. Inside the temple the three main shrines are dedicated to worship god Vishnu which boasts 11 tiers, god Brahma with 7 tiers and Shiva with 3 tiers.
Perfect setting to capture some interesting photo memories. The scenic views of lake are mesmerizing and also offer motorized boats for a ride, water sports such as parasailing and jet skis is also available.
The temple also hosts various cultural festivities like Art Festival. I was glad to have witnessed the grandeur of various cultural acts put up by youth, kids and artists from all around the island.
TIRTA EMPUL TEMPLE
One of the important temple & holy mountain spring, located in the village of Manukaya in Central Bali. The temple is popular for its traditional tale of good versus evil. Known as National Cultural Heritage site.
Tirta Empul means Holy water spring is the name of water source located within the temple. The spring feeds various purification baths, pools and fish ponds.
To enter the temple one needs to wear traditional Kamen wrap around the lower body plus a sash around the waist.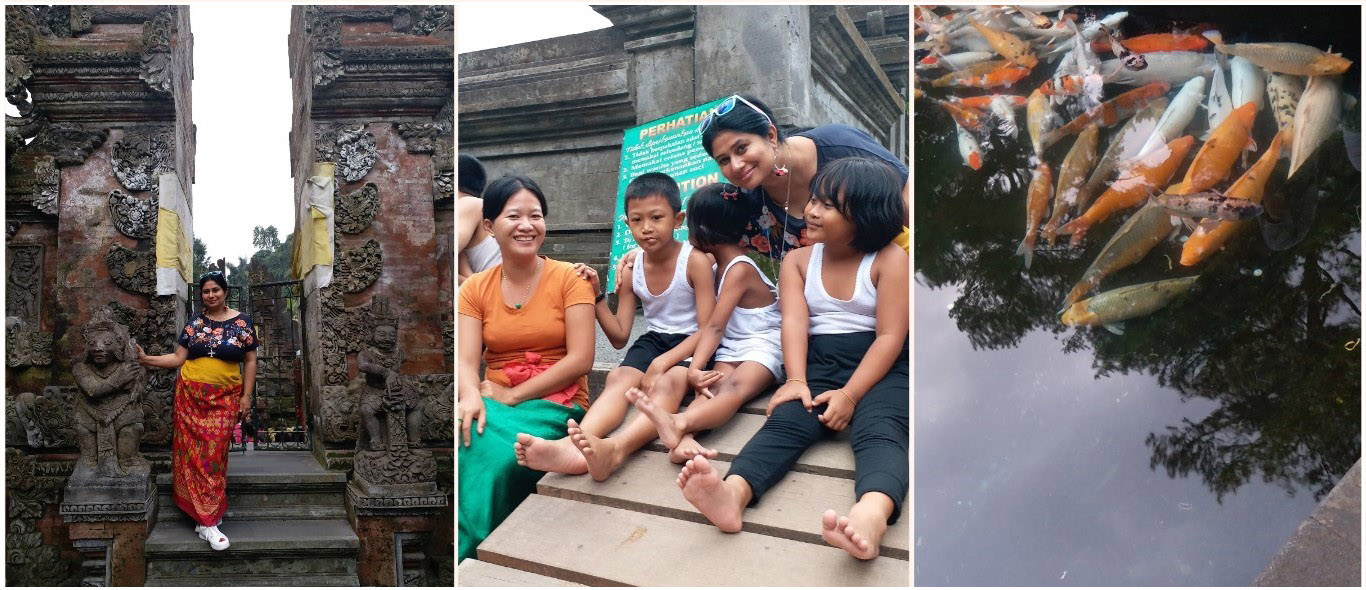 The place is sacramental and it is better first to check about rituals of the place if you decide to try out few local rituals. Best to check with a local guide.
Opening Hours 9:00-17:00
Location: Manukaya Village, district of Tampaksiring, Gianyar, Central Bali.
Pura Taman Saraswati Temple Ubud
The Pura Taman Saraswati is a beautiful temple in central Ubud. The temple offers a great on road journey through the Ubud town with sightseeing and photo opportunities and classical Balinese temple architecture.
Entry to temple is free but as with most temple visit in Bali, a sash and sarong around a waist is important.
Location: Jalan Raya, Ubud
SIGHTSEEING ATTRACTIONS FOR FAMILY VACAY
1.WATER BOM BALI is an ideal family recreational spot. With numerous waterslides and playful games. This is island's unbeaten water park near Kuta. The park has tropical gardens, 17 exciting water slides, other water games and pools and loads of eateries to enjoy various delicacies. A Must do when on a family vacay in Bali.
Pic Courtesy:@Discovery hotels& Resorts.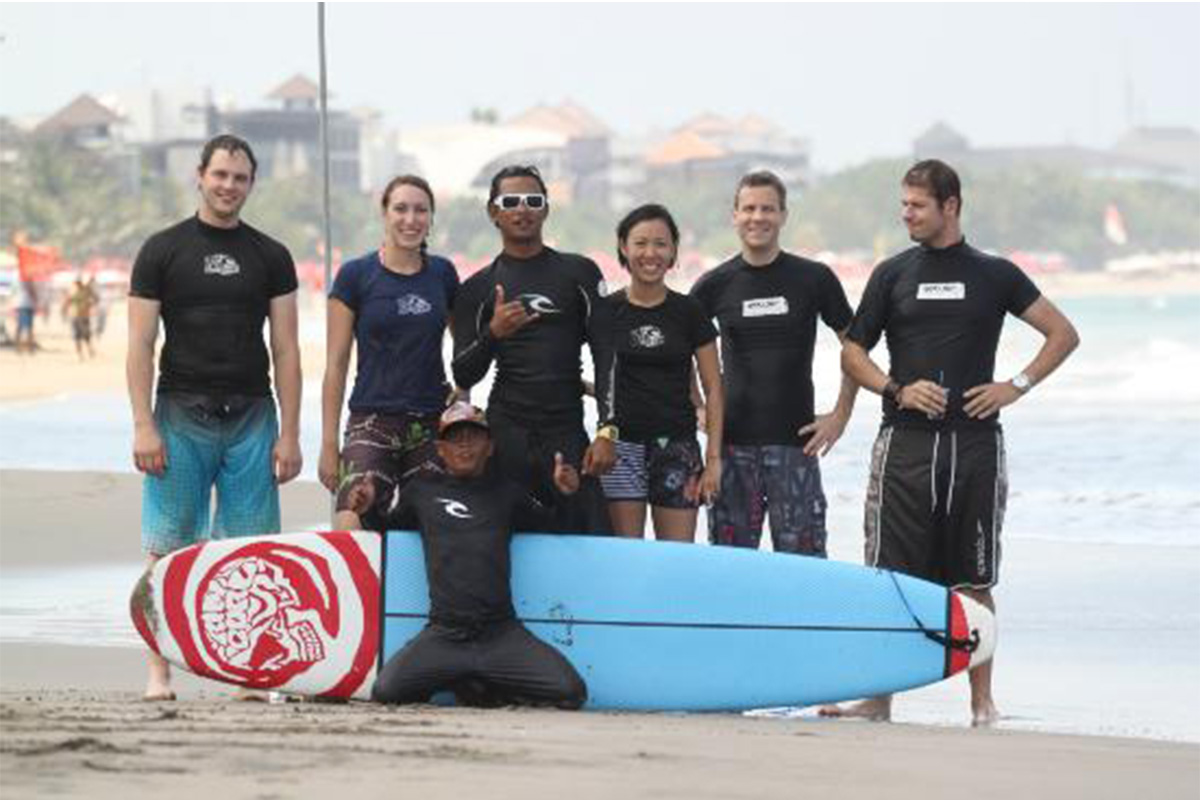 2. RIP CURL SCHOOL OF SURF
Its' so often said you can't stop a wave but you can learn to surf. Like life's reality I think one should definitely learn how to surf in life; the sooner the better.
When in Bali, one think that for sure should not be missed is Rip Curl School of Surf. Different courses offered for different age groups and needs. Bali has various places offering surfing lessons especially along the way on the beaches even for kids. However it's always a better option to learn from dedicated school and team of experts. Rip Curl School of Surf is one of the popular school in Legian.
Pic Courtesy:@Rip Curl school of Surf.
3. Bali Safari & Marine Park: Established by Taman Safari Indonesia. Spread over 40 hectares of land in GianyarRegency. 80 species of wild life which roam freely in their most natural habitat. One can spot Deers, Himalayan bears, Nilgai, Black bucks, African Hippos, Zebra, Camels, baboons and Indian White tigers.
Guests can enjoy the safari buses to roam through the different animal arenas. The highlight of the park is the Ranthambore, a replica of ancient Indian fort in Rajasthan.
Pic Courtsey@ Trip Advisor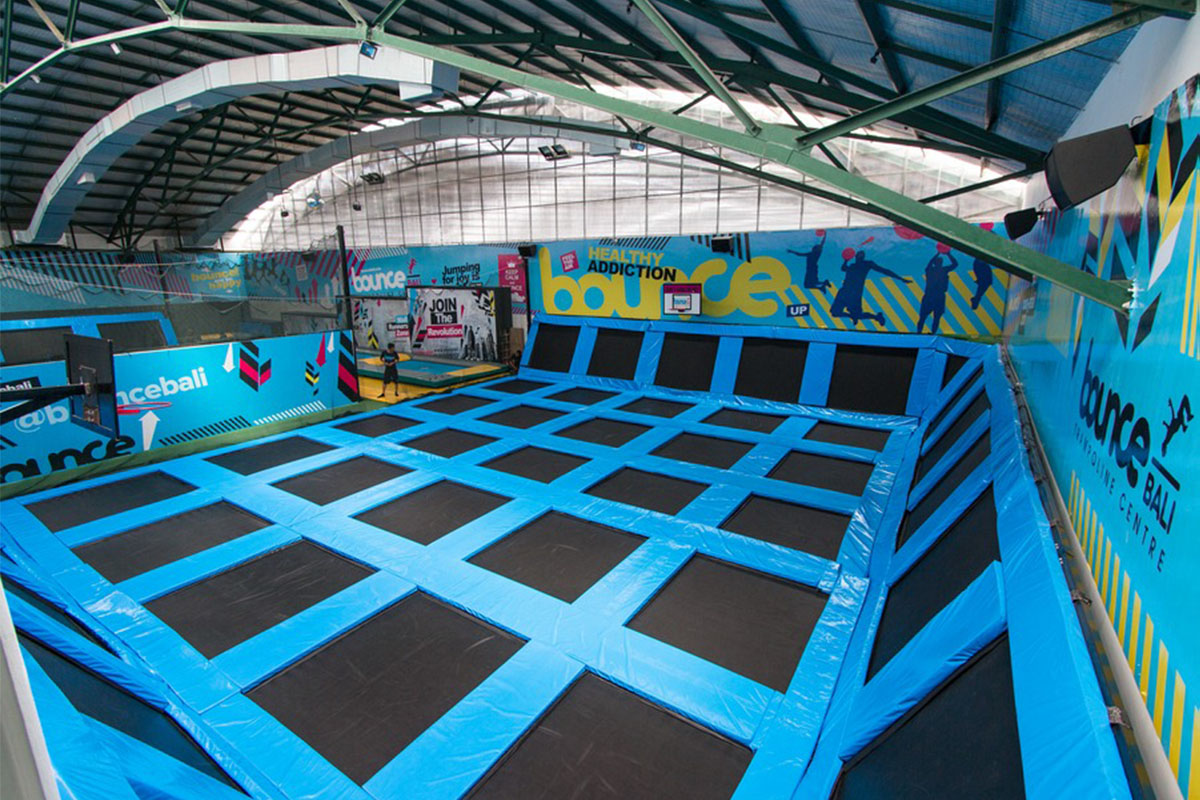 4. Bounce Bali Trampoline
Bounce Bali Trampoline Centre in Canggu is popular for fun sporting & leisure facilities. The indoor warehouse facility is laid with 65 square & rectangular Olympic grade trampolines set in tight array with foam padding to ensure safe landing. Not just popular with kids but with adults too.
Pic Courtsey@ Travel with Bender
5. Kitamani Volcanic Crators: Kitamani area is a blessed with a panaromic view of plateau & mountains around it. Carpet of Batur lake surrounding highlands with fresh breeze. The land is fertile for lemon trees, coffee and chocolate plantation. The lake and the volcano, Kintamani is home to Pura Ulun Danu Batur, one of Bali's key nine directional temples.
DANCE, WINE & DINE
DANCE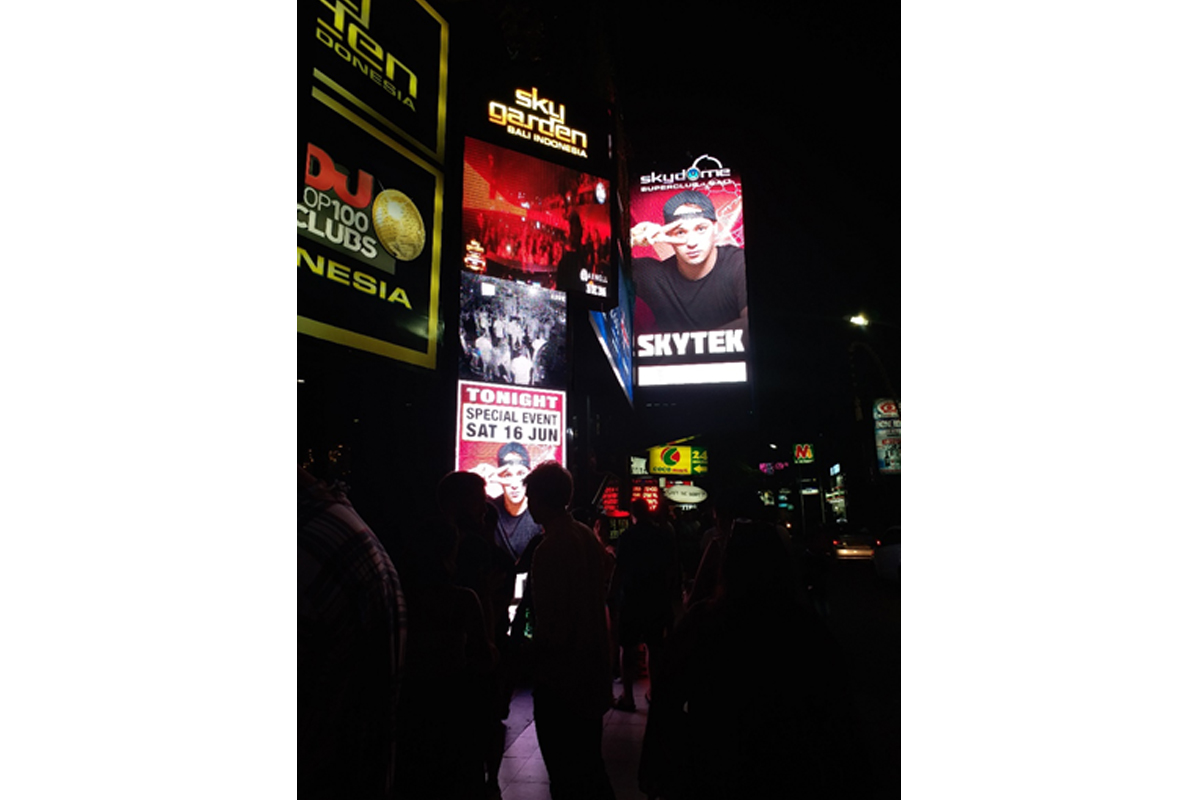 Sky Garden Lounge is one of the most sort after legian's night outs. With electrifying music and dance sessions on rooftop, this venue is a great place to hang out, drink & dine. Great value buffets, happy hours and foot tapping live DJ sessions. This is a must visit place. Opens from 18:00 hours until late.
Engine Room is three story night club that bewitches the younger crowd on the main legian street. The club open in afternoon earlier than most night clubs. The club steams up in mid night with resident Dj's playing a variety of hip-hop, dub and trap. Engine Room is concoction of beats, vivid laser, disco balls & LED. Must Visit.
Lattes & Wine
SegaraWindhu Luwak Coffee Plantation is one of the biggest plantation in Tampaksiring regency. The place promotes agro tourism so one can learn about Bali Coffee Plantation, coffee varieties like Arabica, Robusta and most interesting Luwak coffee. One can buy Luwak coffee cheaper than any other place as they produce themselves.
About Luwak Coffee: Kopi Luwak or civet coffee is coffee made from the beans of coffee berries which have been eaten by the Asian Palm Civet , once eaten it then passes through their digestive tract.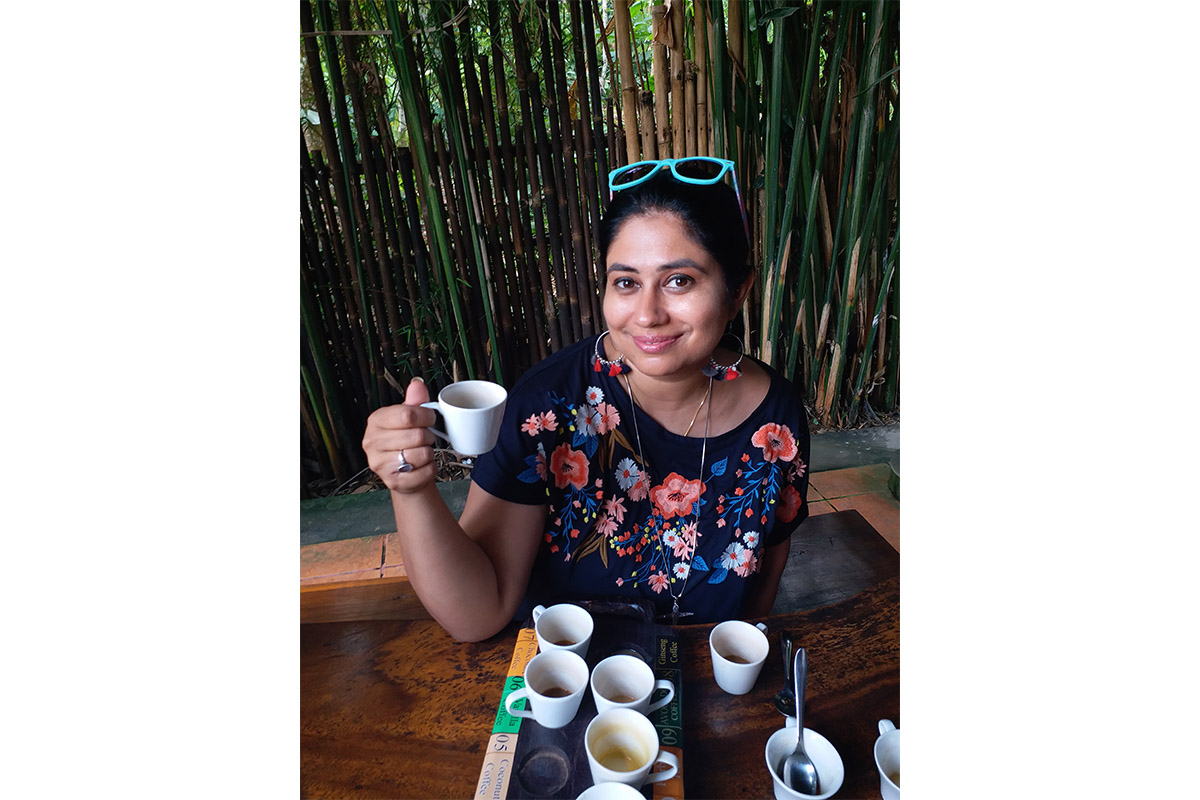 A Civet eats the berries for their fleshy pulp. In its stomach, prototypic enzymes seep into the beans, making shorter peptides and more free amino acids. Passing through a civet's intestines the beans are then defecated, keeping their shape intact. Post that the defecated beans are thoroughly washed, sundried, light roasting and brewing is done. These beans yield an aromatic coffee with much less bitterness and hence commands to be most expensive coffee in the world.'
Hatten Wines is a typical Balinese company owned by a Balinese family and managed by Balinese people. The company is known to have nearly touched 250 families in Bali from grape growers to employees, suppliers to distributors. The company embraces Bali's public spirited projects promoting culture, arts, sports and environment. Living up to their slogan "Proudly Balinese"; the company brings in the true flavour of Bali with their Wines Product line. Totally Recommended.
DINE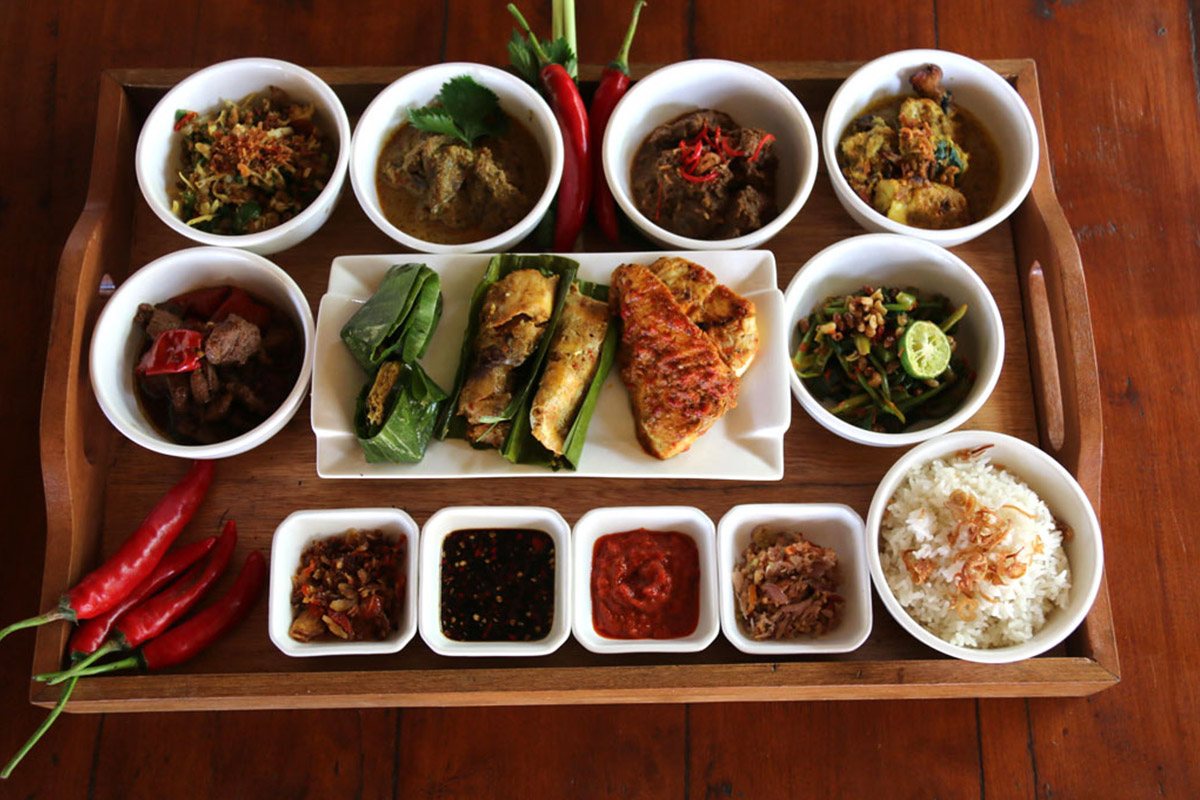 Restaurant Raja in Nusa Dua Bali
Raja restaurant in Bali is a grandiose of Classical Bali Cuisine. Adjoined to Nusa Dua Beach Hotel, the restaurant embarks the majestic and nature friendly ambience for its guests.
The menu showcases Balinese favourites & heritages like "Bebekbetutu"; a slow cooked duck infused with Balinese spices. The décor of the place speaks richly about the heavily adorned & carved furnishings. One can choose to dine indoors or outdoors.
Pic Courtsey@Raja Bali Restaurant
Bangle Indian Restaurant in Nusa Dua, Bali
Bangle serves North Indian, Chinese & Western Cuisine in contemporary style ambience. The food is less on oil and yet offers authenticity in taste & flavour. Bangle can cater to upto 400 seatings with indoor & outdoor layout. The main attraction of the place is the fusion of Balinese & Bollywood stage performances put up by local artists.
Beachy affair at Bali- Must visit Beaches
Kuta Beach: 2.5 kms stretch of cream coloured sand borders with legian and tuban. One of the most popular beaches amongst international visitors. Offers Sun-sand & surf. Best waves in Kuta beach are in dry season from April-August. Great variety of snacks bar along the way. Adjoining is the Kuta Art Market for shopping.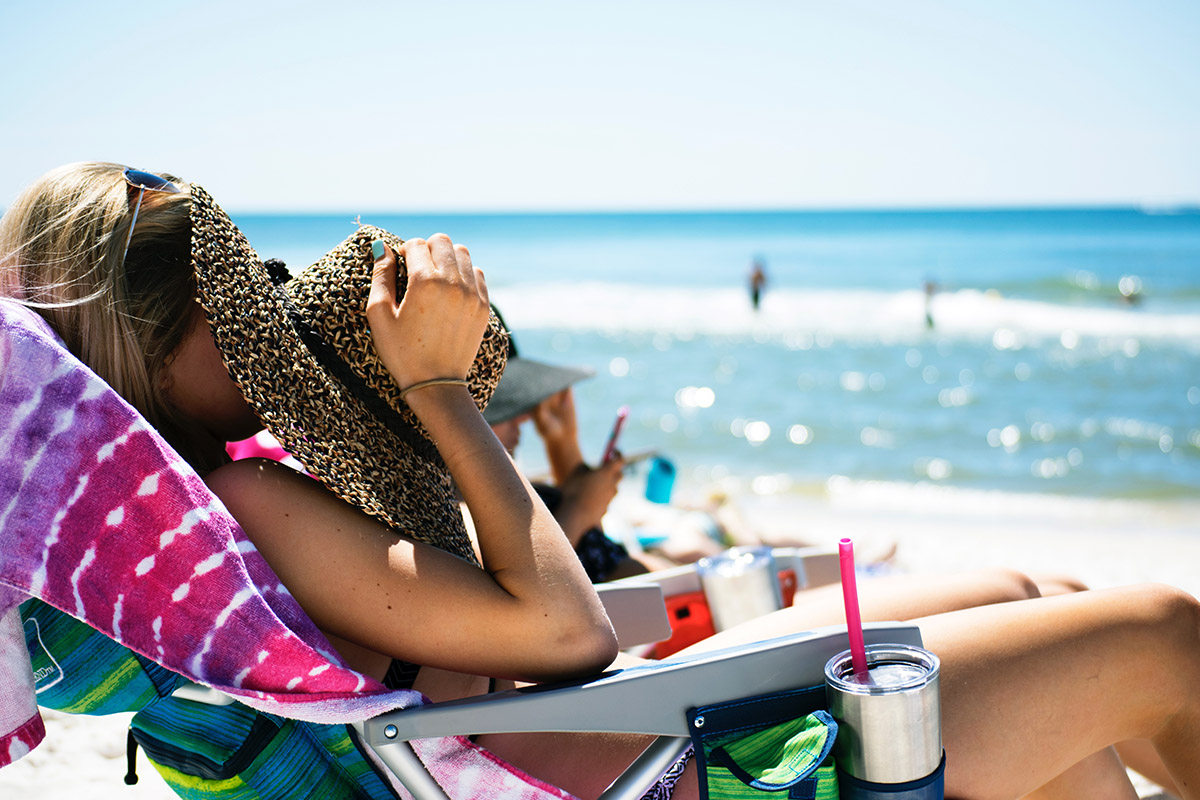 Legian Beach
Legian is home to islands best 5 star luxury resorts. Known for its surfing schools , eminent one being Rip Curl School of Surf and laid back sun loungers. Best time to visit April-August. The broadwalk of Legian beach is crowded with small art shops, Dinning & Nightlife hotspots just a hop over the braodwalk. One of popular activities is impromptu beach soccer or volley ball tournament.
Seminyak Beach
Unlike Kuta & Legian Beach, this beach attracts vagabond surfers for its dramatic waves. Offers coast of gold to dark sand and splendid sunset views. One can enjoy a fashionable chic and sassy scene with rows of designer boutiques on side streets. Amazing dining options and great entertainment spots.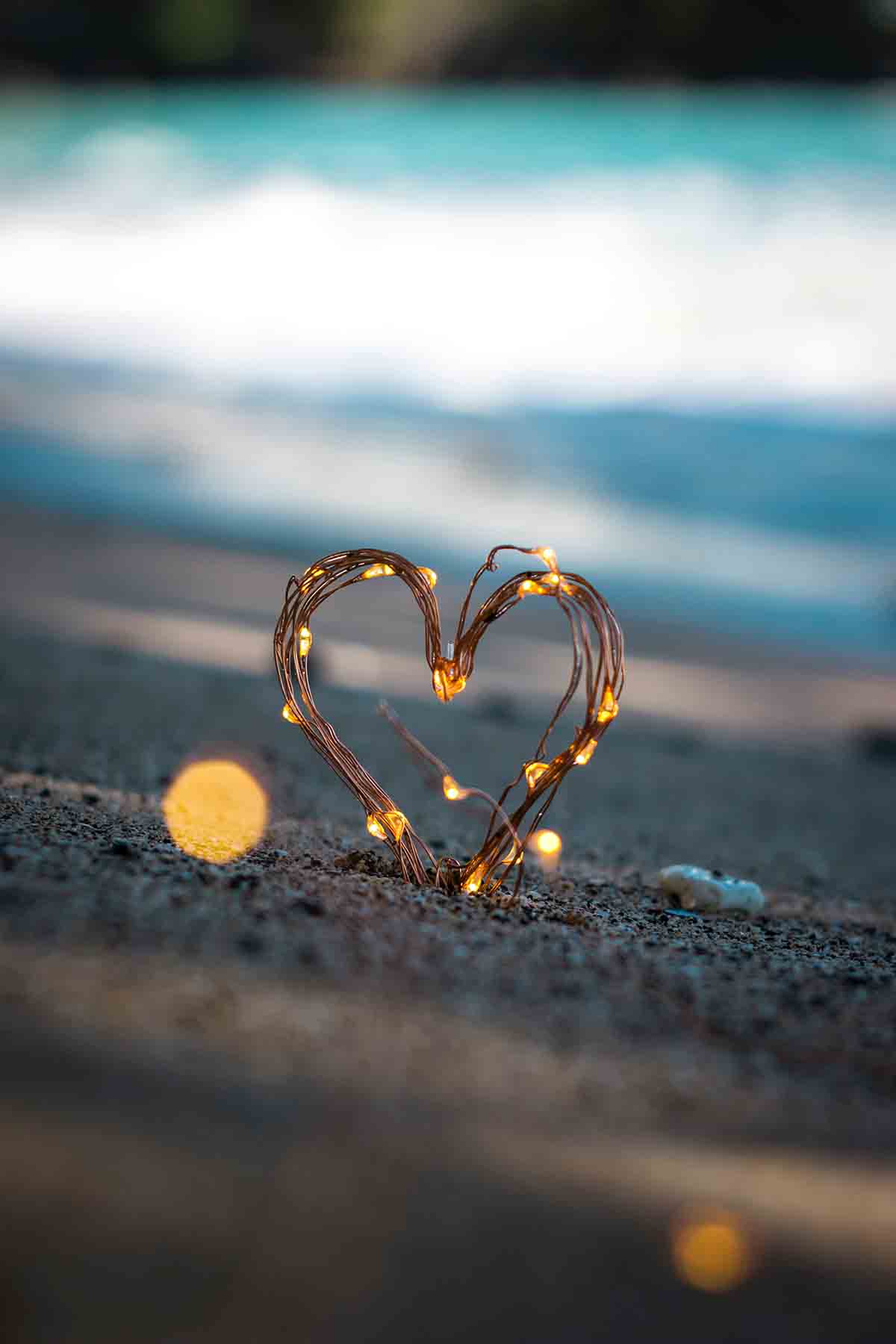 Nusa Dua Beach
Incredible world class beach resorts along the coastline. All thanks to Nusa Dua tourism complex and upmarket shopping complex. Dreamy beachfront settings overlooking clean white sand beaches making an ideal place for honeymooners and family vacay's.
Uluwatu Beach
Most popular in Bali Bukit peninsula, also known for cliff top temple. The coastline has some hidden beaches and world class surf breaks. Named as Mecca of surfing for wave riders around the world.
Shopping in Bali
Bali is hub to shopping potpourri, right from flea markets, to shopping streets, to Art markets and various Malls. There is something unique for everyone here. Here are few of my personal favourites.
UC SILVER & GOLD JEWELRY DENPASAR
UC Silver Jewellery started as a small silver workshop known for its unique styles & designs. The name UC silver stands for Ubud Corner Silver & Gold, Bali, Indonesia. The place is known for its legendary sterling silver company started in 1989. Specialised in Dragonfly & other luxury designs. The jewellery is handcrafted by expert's craftsman and designers to produce world class quality products. Sterling jewellery items include necklaces, pendants, bracelets, rings & earrings.
Krishna Yuna Gallery
Krishna Yuna Gallery established in 1989 offers modern & traditional Gold & silver jewellery from best local craftsman. The procedure of making silver jewellery is done directly in workshops. One can enjoy watching the craftsmanship that goes behind making each and every piece from this household.
Bali Batik Centre
Bali batik Centre is located only about 12 kms from Kuta in Tohpati Village. Batik is traditional form of painting fabric. They use dots and lines from wax to display stories on fabrics. This is one of the most developed art form in Indonesia. Batik home Industry is an experience for your creative sensibilities. – It throws colours, patterns, stories, and the smell of batik nourishes your soul and mind. It is Island of Java, where batik has achieved great scales.
Tirta Empul Temple Shopping Complex: Temple has large parking complex with its eastern side lined with art markets and rows of shops selling various curios, artefacts, souvenirs, apparels. There are several warungs or food stalls selling local food, snacks and refreshments.
Legian Shopping Streets
Shopping in Legian is an unforgetful experience with streets like MertaNadi art market offering handicrafts, souvenirs and leisure friendly pedestrian walk.
Another popular street is Garlic Lane named after a restaurant of the same name on JalanSahadewa one of the out of the way and narrow streets off legian main roads. This lane is popular for regular shopping walks, art shops, DVD stores, fashion boutiques, woodcarving galleries.
The main JalanLegian street is full of fashion boutiques, art shops. There are small alleys selling clothes to artistic pieces.
Ulun danu Beratan Temple shopping centre
The temple holds long stretch with small shopping deli's. From food to ice cream parlour, cafes and boutique fashion. One can shop to one's heart full.
Balinese signature items are an attraction at this place.
Post Courtsey: Indo DMC, Bali, Indonesia (Bali Tourism)