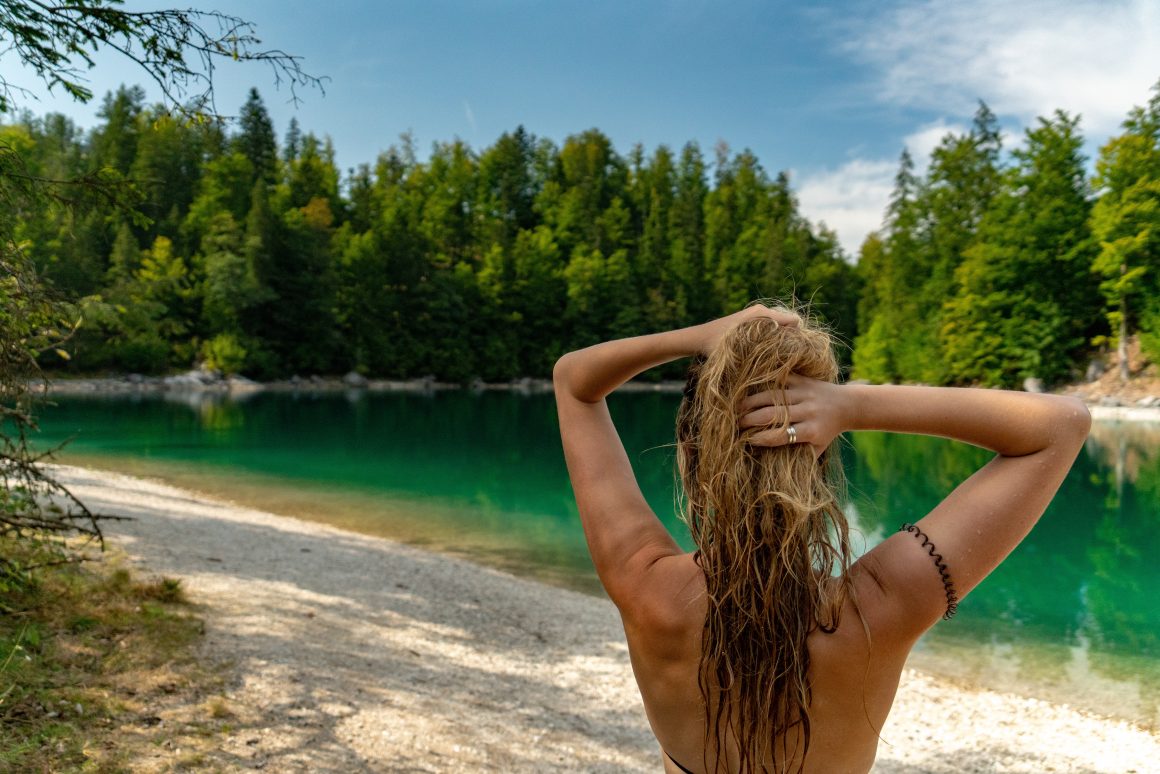 Anecdotal & Scientific evidences show that humans are biophilic. They have a strong affinity with nature. Biophilia hypothesis says that people tend to get attracted to natural surroundings and forms of life. With increasing urbanization at the cost of our dame nature, people are often seen rushing towards the woods to breathe easy.
Year 2020 was gloomy and frightening with limited interaction with the external world. The human race literally disconnected with the flora and fauna and was forced to confine within the concrete walls of their homes.
Life has never been so choked and frustrating as it has been in the COVID-19 era. With travel & tourism sector badly hit, mental escapism has grown multifold. People are anxious about the next big question- "Will we be able to travel again?".
2021 has begun with new hope, aspirations and the much-awaited vaccine. Signs and progress have been positive although we are miles away from reaching a pre-COVID scenario.
With travel grounded, school and office have moved into out homes like forced immigrants making our interaction with the outside world extremely limited. Most of us miss lying on freshly cut grass, smelling the morning flowers in the garden, watching beautiful sunsets on the beaches and sniffing the aroma of rain drops on soil. There is nothing that can substitute spending time outdoors.
We saw a decline in travel photography, blogs, images in the beginning of the virus outbreak but as time progressed, nature & travel images were surfacing again in the virtual world. There are studies that show that looking at pleasant and scenic nature images provide mental escapism from daily stress as compared to viewing urbane structures. People are happiest when they are on leisure trips. Proving the fact that humans indeed are biophilic.
Take a look at 5 powerful images from our biosphere that can provide you Zen while you remain indoors.
1. Mind Meditation: Keeping a calm mind and demeanor is important. Especially when social-outdoor interactions are almost miniscule. Gazing at relaxed and tranquil natural surroundings can soothe your mind and refresh your soul. Serene imagery sends positive vibrations to our parasympathetic nervous system to pacify our entire body.
2. Green Orgasm: Studies indicate that people prefer curves instead of linear shapes. There is something sensual about those nature's curves that arise a green orgasm and increase the blood flow in our body. Green color symbolizes excitement and generates an endorphin rush in the body. Something, we all experience especially during monsoons when the environment is vibrant and refreshing. Images of lush green mountains and forests often drive a green orgasm in our minds.
3. Free Spirited Clouds: Freedom is important for living creatures. Watching free spirited clouds inspire our imagination and boosts our creative instincts. Clouds often remind us that problems are not always there to stay and shall pass away at some stage. Holds true in current times of crisis when the world is gloomy and sad. Taking a peek of blue skies and clouds gives us hope and remind us that nothing lasts forever.
4. Wild & Wilderness: Woods play a vital role in our lives. They often remind us of fear of the invisible, life is a journey on an unknown road. In analytical psychology, they represent mother nature as feminine and unexplored, often mysterious. Glaring through such photographs are beneficial to keep the fearless, mysterious and adventurous spirit alive inside you.
5. Waterscapes: Experiencing aquatic life is enriching. It's hydrating for your mind as it helps quench negative emotions like anger, anxiety, depression and aggression. Possessing a blue mind is essential in today's modern, fast-paced life. Looking at these pictures aid a counter effect on our gray mind that's under a constant influence of screen which often leads to lethargy, mood swings and dissatisfaction. Color Psychology considers blue to have a cooling effect. It lowers blood pressure and body temperature. It can affect our sleep patterns and can slow our breathing too.
Tell us which is your favorite natural setting and why? And till we wake up from this dormancy; let's sit back and take a mental vacation.