The impact of COVID-19 on human lives globally has been unprecedented. Economics of the world has been destabilized and as we are riding over the tide, social lives continue to undergo drastic changes.
The food & beverage industry was amongst the worst effected in 2020, almost crippled and on the verge of a collapse because of the virus outbreak. A CRISIL report stated that India's organized dine-in restaurants are estimated to experience a 40-50% dip in revenue till March 2021. In the first half of 2020, nearly 90% of restaurants registered with the National Restaurant Association of India (NRAI)'s was temporarily shut down. But like they say, let bygones be bygones. We are in 2021 now and it's time to move on.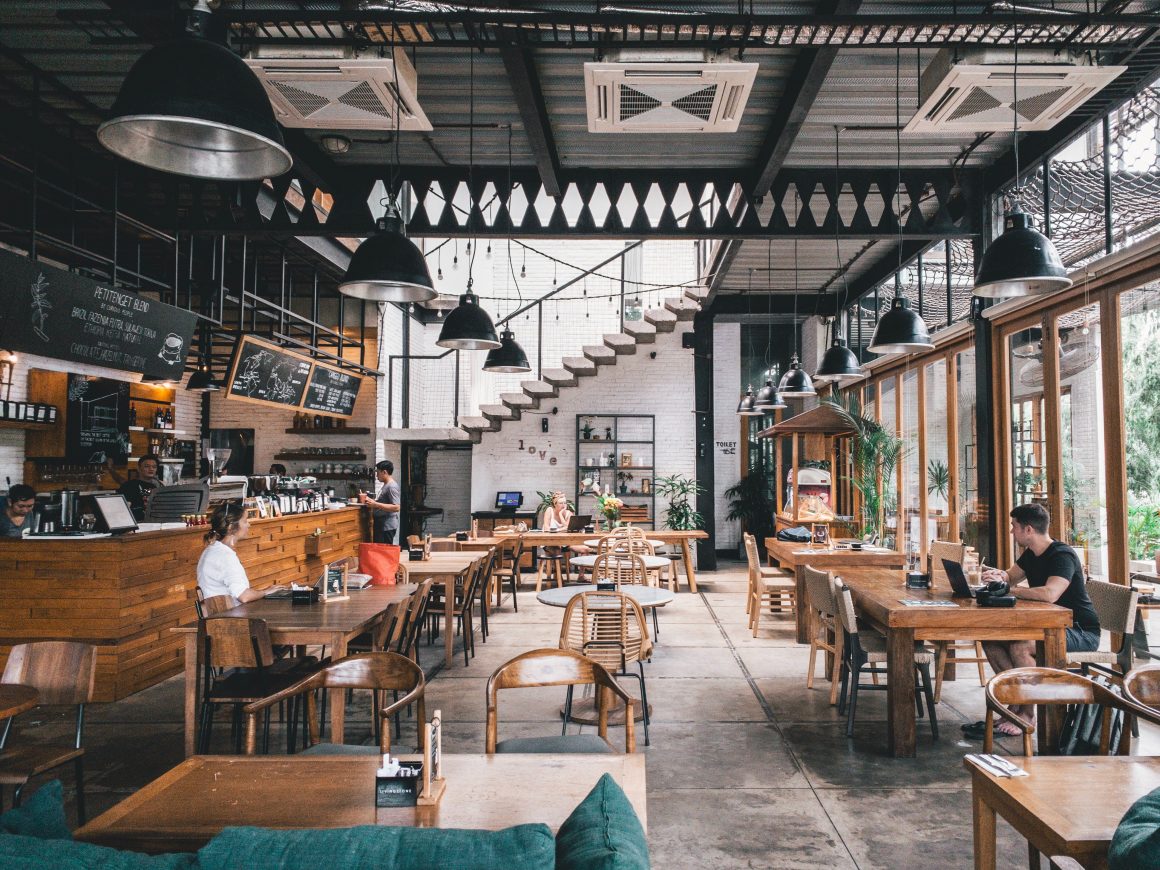 With a progressive mindset, the F&B industry is getting back on its feet by adapting to the new norm and making some climacteric changes.
The pandemic has changed the food business in numerous ways. Let's take a sneak-peek into the trends that are here to stay for a long time or even permanently.
1. Cloud Kitchens: Cloud Kitchen emerged on the surface of the F&B industry about a decade and half ago. We are now hearing of new terms like virtual kitchens, ghost kitchens or invisible kitchens. The Indian Food industry is all set to shift from dine-in to delivery services as a result of the virus impact. There are about 5000 cloud kitchens in India.
According to Red seer estimates, the number of cloud kitchens in India is expected to grow at a rate of 50-60%. By 2024, it will be a USD 3 billion industry as compared to USD 400 million in 2019. As the pandemic crisis continues in 2021, we can see more restaurants exploring the Cloud Kitchen format to survive and make revenues. For the smaller ones, existence is still a challenge.
2. Takeaway & Delivery Services: With dine-in options shrinking, restaurants are switching over to offer takeaway and delivery services in a bid to make their business commercially viable. Industry Experts are of the opinion that this business model will continue on have an upward trend of 20-25 % growth compared to 2020. Online orders and contactless deliveries are picking pace while restaurants are also focusing on their websites to own customer data rather than high-dependency on third party aggregators. In a nutshell, technology will play an integral role in the recovery of the F&B industry.
3. Digital Food Menu's: To cater to the customer's growing focus towards health & safety, restaurants are adopting new measures such as digital menus to offer a safe and contactless experience. As per Dine out's latest report, digital menu has penetrated 50% of the market and is projected to grow by 90 % in 2021. Tech supported menus promote social distancing within restaurants. Other services like digital payments, online feedback is easy and safe.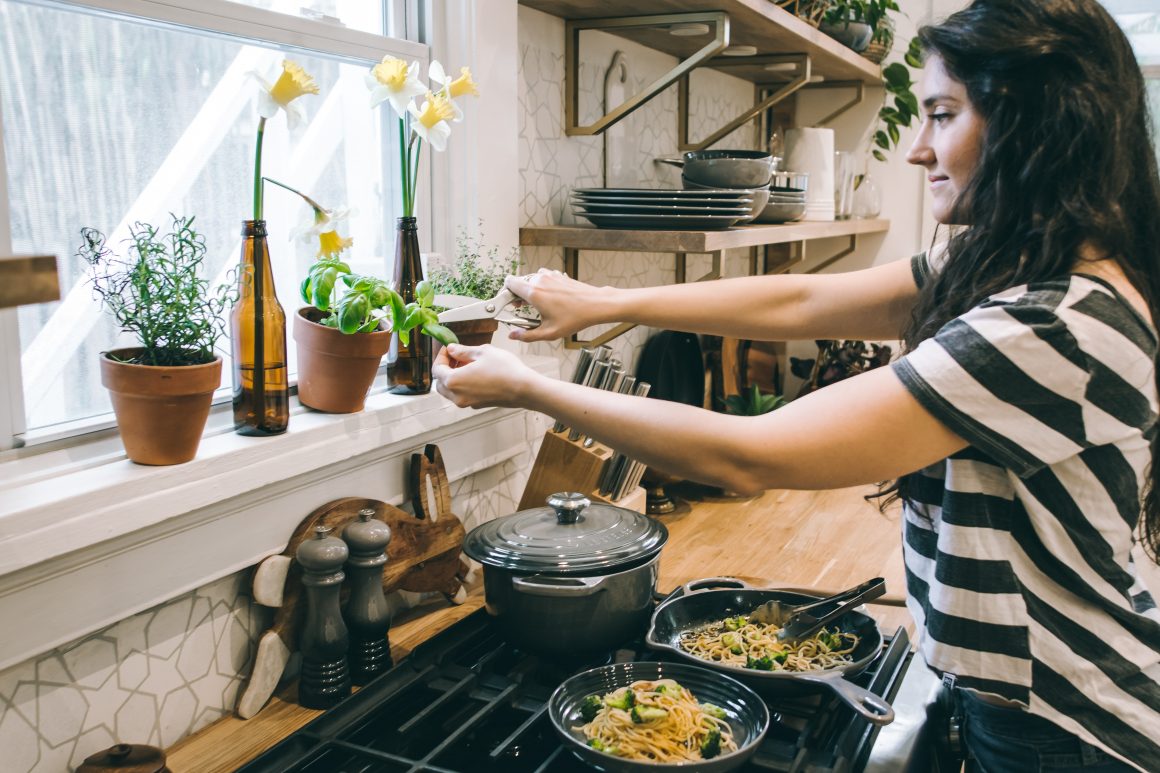 4. Home Chefs: The threat of the pandemic still looms large and eating out is not considered safe yet by many customers. This has led to a steep rise in the community of Home Chefs led largely by women who are creating with multi-cuisines and catering through delivery partners. With shutdown of restaurants during lockdown, people started cooking at home. But with work from home and online schooling, pressure for the working class has increased manifold making cooking at home a difficult proposition.
Hygiene and safety are of big concern. Amidst this, arrived home chefs who were either seen complimenting their families with financial assistance and some finding it as an opportunity to test their skills commercially on a vast scale. These home chefs are looking at supplying home made food and also curating fusion menus to satiate cravings for all kinds of cuisines. And alternatively reasoned as safe.
5. Plant based Diets: The furor that was created on how the virus originated led to a debate of preferring plant-based diets to meat-based food. 2021 shall see population of youth especially the health-conscious to be turning vegetarian or vegan. Reason why plant-based food items are seeing a steep rise in sales and becoming increasingly popular. We see another category creating its space in food groups primarily known as Flexitarians. These are people who want to increase vegetable & fruit intake without eliminating meat. In current scenario people globally are considering flexitarian lifestyle. 30% of UK's population are now turning flexitarians while its carving its niche amongst Indian consumers too.
6. Drink it Hot: The COVID-19 scare set the record straight-cool was out and hot was in. Hot beverages such as Green Tea, Organic Tea along with Regular Tea, Coffee and Hot Chocolate are topping consumer habits and preferences. According to BBC, drinking hot water doesn't offer any protection against coronavirus. The virus cannot simply be washed away by drinking water or gargling liquid regularly. Hot water doesn't offer protection but it is beneficial for those suffering from cold or cough and provides comfort to the effected respiratory tract. Rising sales of hot beverages is a positive sign as it reduces the probability of catching flu which happens to be one of the symptoms of SARS-COV-2. Reduced number of common-cold cases especially in winters is always a healthy situation.
7. DIY Kits: Corporates & Restaurants are devising the concept of DIY meal kits to make quarantine cooking easier. It's a great initiative for working professionals, a hot seller for planning house parties and especially for those who want to relish restaurant-style meals at home. Quite a few FMCG brands are coming up with ready-to-cook sauces especially for international cuisines. This new concept looks quite promising and bankable especially with the positive trends currently being seen.
To sum up Year 2020 annus horribilis was responsible for turning the business upside down. The shock waves it sent in the F&B industry have left large craters that will take time to fill up. For now, each and every aspect of Food chain is monitored and more conscious of the role they play. Increased transparency, safety & hygiene treatment is need of the hour. Takeaway & online platforms will flourish. Home Chefs will be mushrooming 4x by 2021 and young adults will be contributing to healthier food business.