The world indeed has become a smaller place with technology making inroads into our homes. Global Nomading is the new trend that has taken the world by storm. With more & more people traveling the globe; cultures, tastes, food, lifestyle all are witnessing a new future. The cult of Cultural Fusion & fashion is here to stay.
In today's digital era when looks & style define your personality and mindset, it's important that you are prepared and dressed for the occasion & place.
Travel Lifestyle requires both, comfort and style. While you are making memories with the breathtaking surroundings around you, it's important that you look good too. So wait no more. "Chin Up" Travelers, Dress well. It's time for a Selfie Statement.
TRAVEL IN STYLE
Your reason to travel to a destination influences your travel wardrobe. Be it for Business, leisure or a family vacation.
Here's a sneek peek into the high trending travel fashion list.
MEN'S TRAVEL WARDROBE
Before setting out to explore a new place, experience sides of it that you have never seen before. It's good to view, read, and surf as research is the best way to feel the pulse of the place. Feeling familiar and comfortable amongst the local clan is most important. It may just land you up with love of your life or friends for lifetime.
Getting ready for a Flight
We see a lot of men wearing khaki pants and polo tees at airports. My personal favorite though is camouflage-patterned cargo shorts and full sleeves tees with a "whacky" tagline on the front. You meet unknown people aboard and this whacky, creative tagline can be an ice breaker to attract people to start a conversation. While comfort is utmost priority, it throws a style statement on the floor. If tees are not your choice, go for sweat shirts with a hood.
Winter Clothing
Most of us like to bundle up cozy, adding layers of clothes in winters that not only make us feel heavy, sweat more and look fat & ugly. Big puffy & bulky clothes are not ideal to pack as well.
Trends that I suggest would be a combination of these, stick to neutral colors
Grey/ camel coloured chinos
White and blue Oxford cloth shirts
White and navy t-shirts
Thick denim
Grey V-neck jumper
Neutral knitted neck ties
Black Trainers (Adidas, Nike etc)
Brown desert boots/ boat shoes/ penny loafers
Navy winter oversized coats
A statement knit, V neck jumper
Woolen scarf's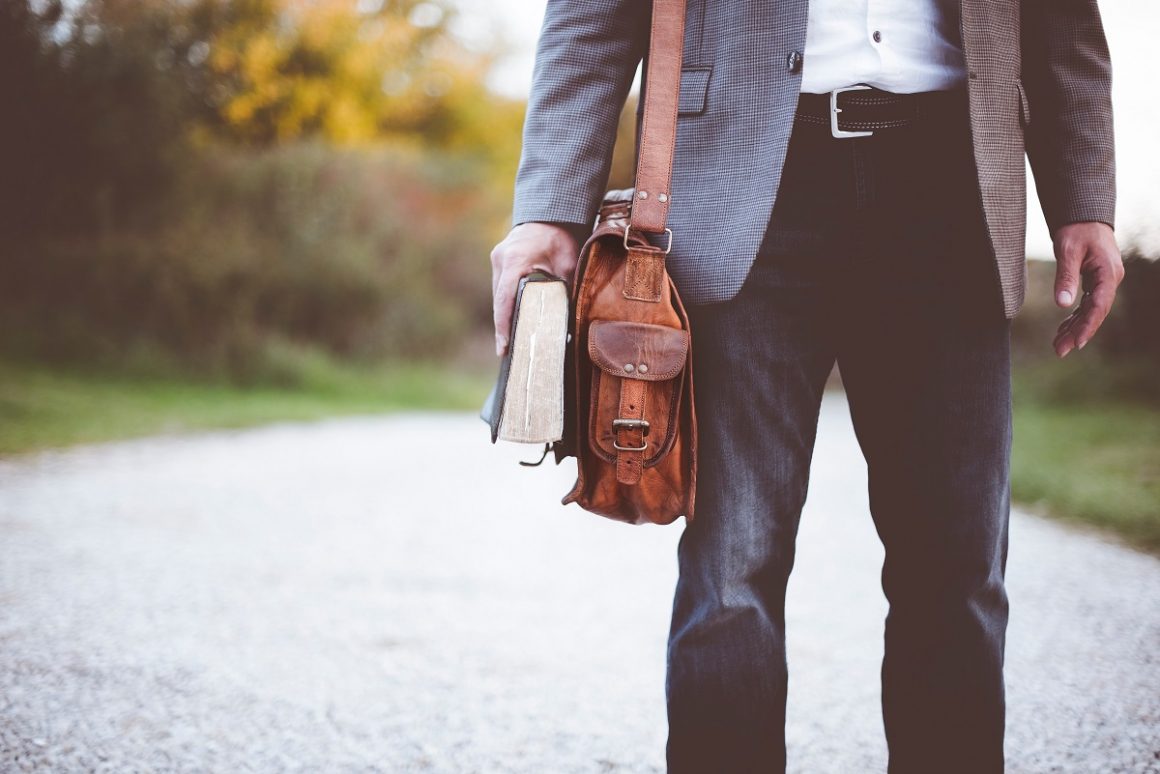 Summer Clothing
When temperatures in summer are soaring up, suggest that you too dress to raise the heat with your styles. Khaki field jackets, chinos and bush shirts (short sleeves and two chest pockets) will all work well for an urban expedition.
Wider-legged trousers or shall we say, relaxed trousers are the perfect way to ensure your legs are relaxed during peak summers. And aren't we all tired of squeezing ourselves into the same slim and skinny fits anyway?
Accessorize
Bracelets: Be it your style or not but leather bracelets can add a touch of personality to any outfit. Ideally, look for leather or canvas options that are comfortable to wear barring beach or formal occasions.
Travel Wallet: If you're off to explore new horizons, then a simple travel wallet will be your saviour. Keep all of your essentials – flight tickets, currency, credit cards and spare change – stored smartly and securely.
Sun glasses/ Shades: Summers wouldn't be summers without a pair of colorful, trendy shades in your arsenal. And if you're looking to add some colour in your travel life, then try a pair of statement Wayfarers and Reflectors.
Slip on Socks: Invisible socks will keep your feet comfortable and shoes stink-free.
Hat & Head Gears: An easy and stylish way to stay cool in the heat, a brimmed hat in a soft straw weave is ideal for peak summers. A refined silhouette with a medium to wide brim, such as a panama will keep the sun off your head and face while lending your look a touch of gentlemanly sophistication.
Woven Belt: The woven belt is a classic that will add a French Riviera feel to any outfit while exuding an air of sophistication.
Watch & a tote bag: Your clothing isn't the only thing that should be adjusted to suit the heat – your accessories should too. Lightweight, breathable and summer-ready, it's a simple switch that makes all the difference to both your look and comfort levels in the heat.
WOMEN TRAVEL WARDROBE
Dressing smart but comfortable seems like the biggest challenge for a long haul flight.
I have learnt the hard way before I got few things right and I am still learning by the day. Here's a preview to my side of wisdom.
What to Wear on a Long Haul Flight:
Loosely layered cotton /linen tops. I suggest wear a vest top, t-shirt or long sleeved top, followed by a cardigan, sweater or light jacket. Jazz up your tops with neutral shades of kimonos.
Oversized Jumper with Leggings or cotton stretch trousers look elegant and help your body breathes better throughout your journey.
Accessorize with a Sarong/scarf and stylish loafers. Lip balms, Moisturizers & Cleansing pads are musts in your kitty, Travel Pillow, socks, ear plugs and eye Masks for those tireless long journeys.
Winter Wear
Carry the style that suits your persona and enhances the body contours.
Leather pants, Flare style-pants instead of Jeans – Black jacket with faux collar – Knee length long boots/ Snow boots – Off shoulder black short dress – Cashmere hat – Pencil skirts

Summer Wear
Popular looks for this season
Sun Dress /Maxi dress/ Scarf – Tank/leggings – Denim & lace shorts – Cotton trousers/tank jeans – Cotton bandana, romper & hats

Beach Wear
Swim wear comes in varied options; halter -two piece bikinis, swim dresses are fun and pretty. Wear them to the beach with crochet mini dress. A maxi dress is also a good choice because it could take you from pool side to a beach front dinner.