Ingredients
| | |
| --- | --- |
| Khoya (whole milk thickened also known as Khao) | 1 kg |
| Sugar | 200 gms |
| Desi ghee or white butter | 150 gms |
| Cream | 100 ml |
| Melon seed | 50 gms |
Process
Soak Khoya in warm water for half an hour.
Strain the Khoya and put in a heavy bottom steel pan or Kadai.
Add sugar and ghee.
Cook on simmering heat till the sugar dissolves and Khoya mixture starts bubbling.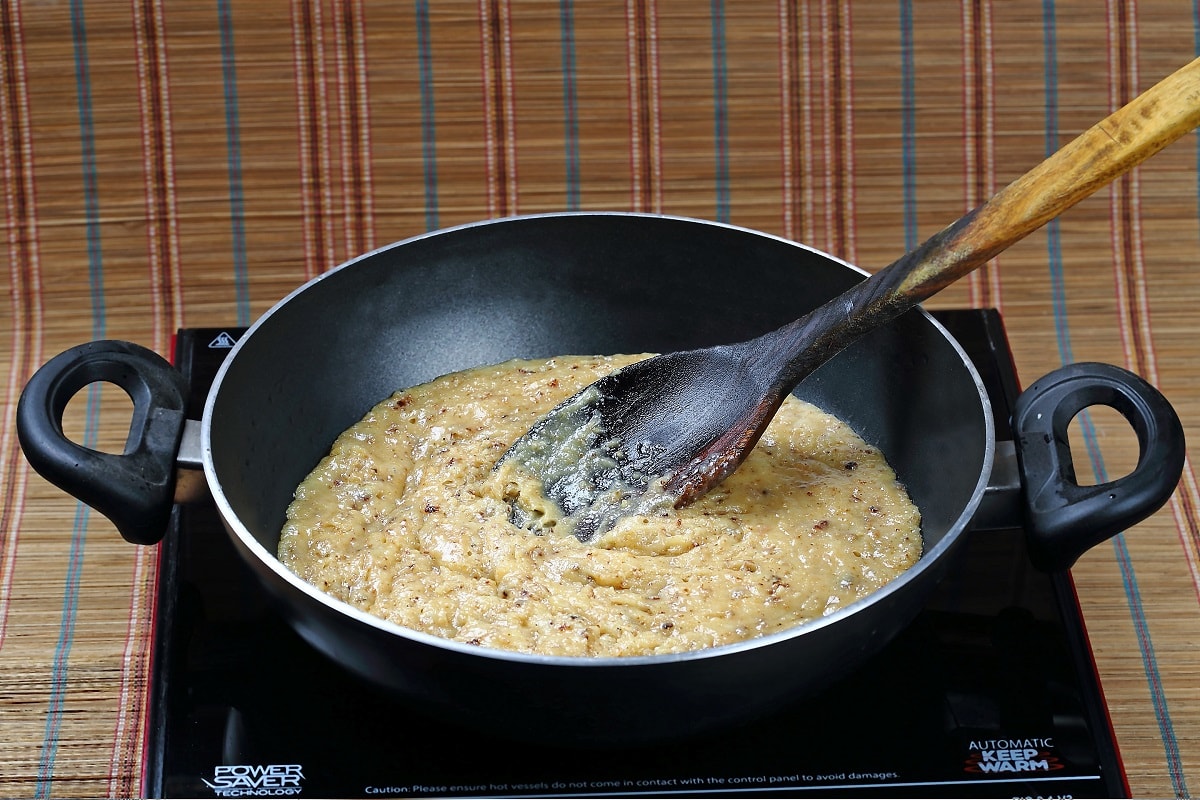 Keep stirring with a wooden spoon continuously till the sugar starts to caramelize and Khoya starts getting browned.
Add cream and keep stirring till the mixture gets rich dark brown color.
Remove from heat and keep stirring the mixture for about five to seven minutes.
Pour the mixture in a trey and sprinkle the melon seeds on top and allow to cool and set for about two hours do not refrigerate.
Cut into 3/4inch square pieces and serve
From the Kitchen of Chef Umesh Mattoo
Recipe Copyright @ Chef Umesh Mattoo & Gypsyescapade Food & Chefs