Ace Jewellery Designer Rahul Popli Talks Inspiration, Design Process and Legacy (Exclusive Interview)
The origin of Rahul Popli's career as a Jewellery designer can be easily traced back to his early childhood. After sitting through long sessions with his virtuoso Jewellery & Antique connoisseur father at the tender age of seven, Popli began to hone and develop his eye for art and design.
The New Delhi (India) native has been pioneering minimalistic, majestic, and sculptural, consciously-made designs since his eponymous Jewellery label launch in 2003. Amethyst was born!
Today, Popli cossets his authentic and holistic approach to design from his design studio cum emporium in New Delhi. Rahul uses his knack for handcrafted design to relay the story of each collection and continues to build a loyal following worldwide.
Fashion isn't the only passion in Popli's blood; he also values the art of giving back to the community. From his first store to his current stores, Rahul has consistently incorporated the importance of philanthropic efforts into his life. Rahul is associated with Samarpan Foundation New Delhi, India.
His big heart and dedication to giving back to society, combined with his bold designs, make him a shining role model for the youth.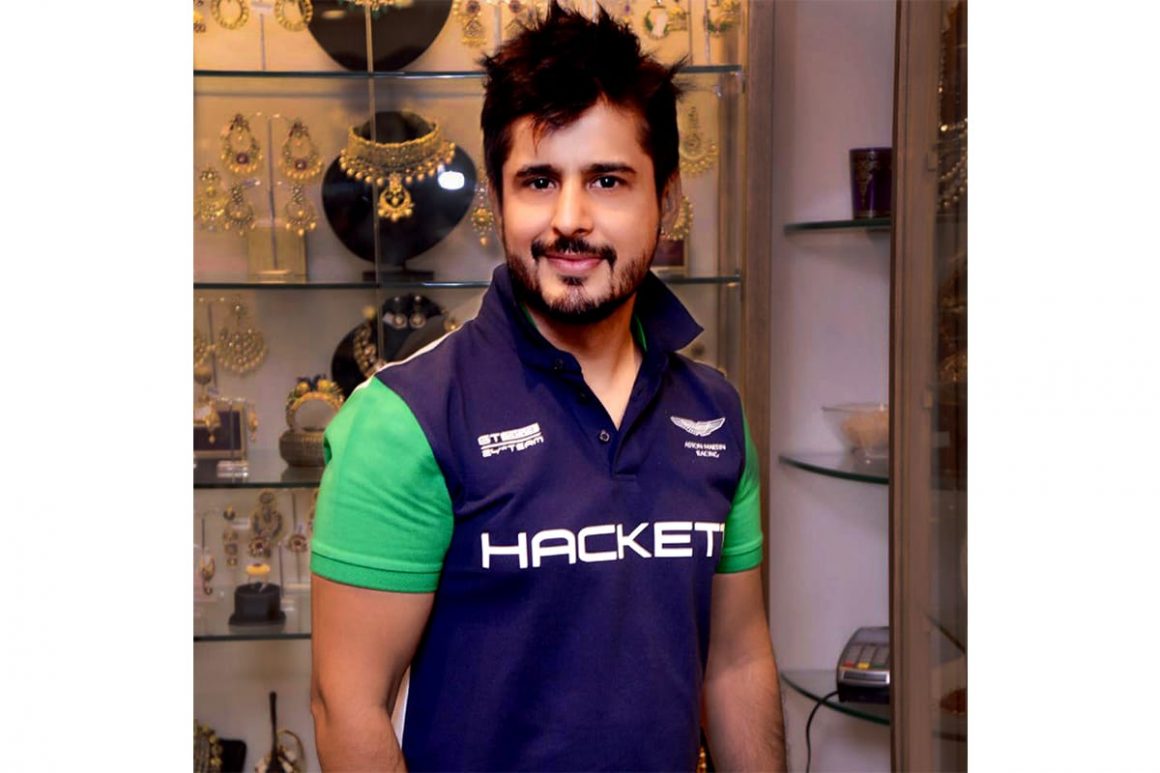 We interviewed the designer to discuss his career path, design process and his latest Enamel Collection inspired from Meenakari.
Read on for an exclusive peek into the life and inner workings of Rahul Popli; trend setter, workhorse when it comes down to living up to expectations from his label Amethyst.
1. What inspired you to start designing Jewellery?
My father was an ace artist or rather a connoisseur of beauty, that's how I would like to put it. I grew up seeing his dedication, eye for detailing and passion for his trade. I feel lucky to be his son and to have garnered some of his traits that have boosted my success.
2. Do you have a muse? Tell us about your collections and what the inspirations behind them are.
Well my collection is for both men and women, so technically no muse but yes for me Mother Nature is my muse. I derive my inspirations from forms and textures in nature. Be it forms of snake, cuts and curves of butterfly, the intricacies found in leaves, stripes on a tiger skin.
My work showcases elements of nature. I wouldn't say that there is one particular person I admire most or is my muse, but what I like most is that my work to a large extent has found its admirers in Designers, Indian Bollywood Celebrities, and Fine Artists.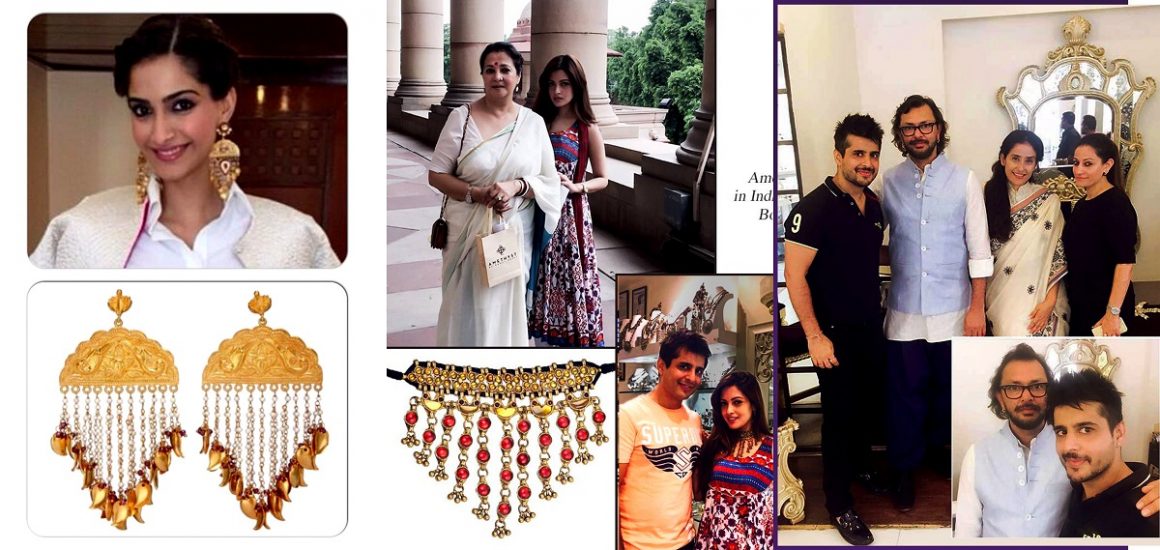 It's encouraging and at the same time challenging to keep scale of my work high to maintain high recall amongst polished clientele.
3. Your work takes you around the length & breadth of the country and even across borders. Do you derive inspirations from different cultures across the globe? Put some light on your international collection and the inspiration behind same.
Yes, of course it goes be without saying. Travelling opens up horizons, your eye for creativity expands and leads to innovation.
I travel very often to derive inspiration from the amazing culture, architecture, people and geography of the place. In fact, our country offers us so much that right from producing a piece of art; we get to market it on multiple occasions and celebrations. Indeed, Incredible India.
The wave of digitization has done wonders in spreading art and culture across the world and crossing barriers. One can appreciate and buy art from any part of the world.
One of my favorite international destinations is Spain. My love for beaches led me to design something slick and elegant for varied beach parties like Cocktail Party, Mini Musical Festivals and others.
My collection is called Prêt -Fascia and is inspired from shades and essence of beaches in Spain. Minimalistic in shape and size, I have tried to play around with shades of the sea and moods of the people.
4. Fashion Jewellery is catching up these days, especially with the latest selfie look bug that has bitten us all. What are your views on same and does your collection offer something in this segment?
Well, I personally believe smile is the prettiest jewellery. But yes I do believe in enhancing beauty. And my jewellery does that just right. Selfie look is all over the virtual world and why not, after all we are the generation belonging to the technological era.
I deal in sterling silver jewellery and contemporary jewellery which is fashionable and trendy and is for all age groups and complements best for those selfie looks.
5. How do you go about creating a new piece? Please share your design process and how you develop the same.
I don't create piece by piece. It's more of a vision which we pen down derived from my inspirations. Basis that, my design team creates the entire look under my supervision. You can see synergy in each collection as it narrates the story of the place.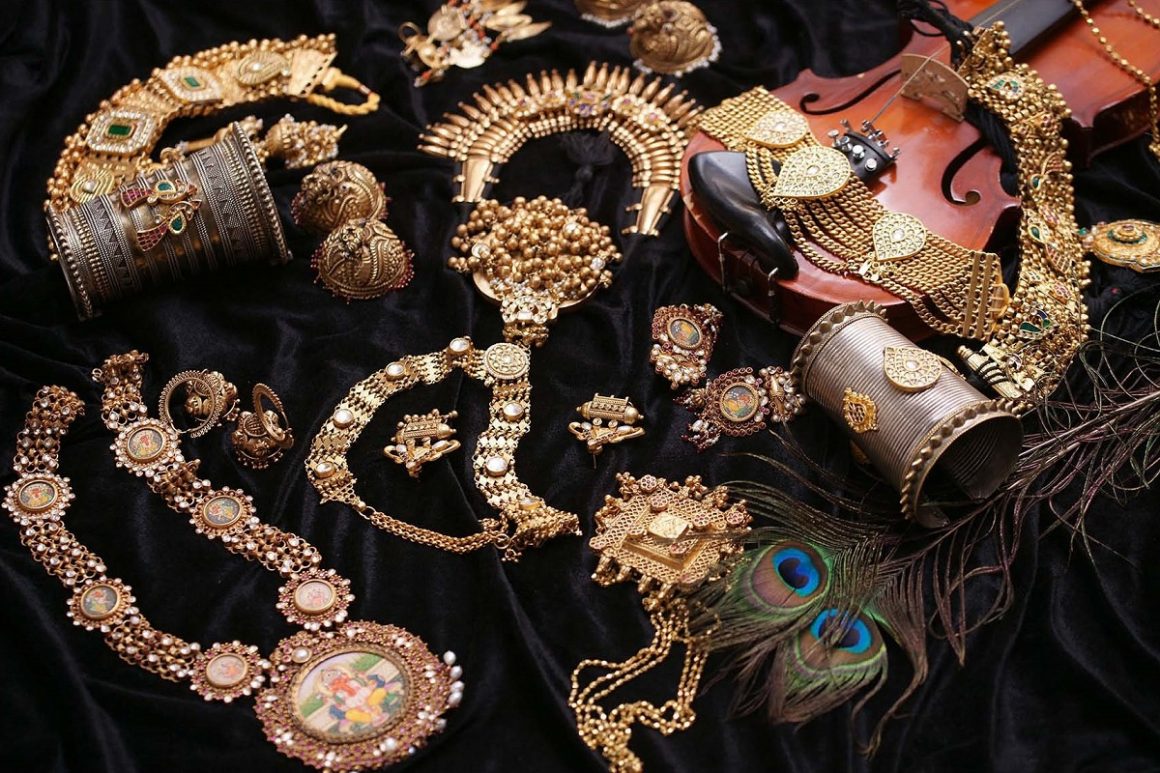 6. Tell us some about your latest collection and journey from source to innovation and presentation?
Latest from my bouquet is Enamel collection named "MINAKARI". In February 2016, I went to Jaipur with one of my international buyers and while sightseeing, we went to a museum where I met an artist who was making a beautiful paper painting with a Mughal motif. He mentioned that his family has been doing this for generations. I fell in love with the detailing and the individual touch that went into every stroke. I was truly inspired by the uniqueness and started the journey towards 'Minakari' (Enamelling for jewellery. Creating enamelled jewellery requires combined skills of a working team of several specialist craftsmen. These include the 'ghatkarigar' (metalsmither) 'chitrakar' (Designer), the 'khodnakar (Engraver) and the 'minakar' (Enamellist).
The engraver received the object (i.e. the ghaat to be enameled) with the design outlined upon it. Within these lines, he carves out the metal in those areas that will be replaced by enamel. Enamel in the form of crushed glass is placed in a colour palette and is applied into the engraved impressions of the object. Finally, the piece is heated in a kiln for the enamel to fuse. Getting together, the efforts of all these skills and for each artisan to understand what is required is a long and tiresome process, thus, resulting in a higher input cost as it needed to be done in Sterling Silver.
However, we are proud to say that we have been amongst the first few designers to explore this technique in silver.
We have now expanded it to bangles, rings and even elaborate bridal necklaces.
7. What is the most important lesson you've learned as an entrepreneur?
A successful entrepreneur needs to be restless & hungry and constantly learn and evolve in his craft. You need to grow your skills, range and imbibe a lot from the environment around you. Feedback and reviews are essential for any artist as they help you improve and produce better products.
The most important lesson that I learnt on the job was that one needs to be accessible and interactive with customers. As at the end, they wear not just your jewels but they carry your name.
For me, it's my endeavor not just to grow my brand but provide a "Wow experience" and "best in class" customer service in all my interactions and services.
Tempted to shop ? Just click the article below & shop