I was invited to attend ITB Asia 2017 as a press member. But my association with Singapore goes way back to 2007 when I first visited the city with my husband on our honeymoon.
This is the reason why this place holds fondest memories of my life. It's been almost a decade since I last visited but I must acknowledge that the city has evolved so beautifully over the years.
Tourism of Singapore is meritorious, so well laid and marketed. No wonder why it's one of the most preferred destinations in Asia. It is also a place that is popular amongst all age groups.
In today's digital world where tourism is mostly based on word of mouth recommendations; here's my take on what makes Singapore a "Must Do Destination in 2018".
1. "The Earth without Art is just "Eh"!
Singapore is a hub to art, sculptures and murals. There are public places, grand concert halls and museums celebrating richness of artistry that runs through the city.
You may be a common man or an art lover; doing a bit of legwork around the places like National Gallery of Art, Esplanade- Theatres on the Bay, OUE Downtown Gallery, Art science museum, Aliwal art centre to name a few is like paying gratitude to the essence of Art.
So if Art is what is on your mind, then January 2018 brings you "Singapore Art Week". It is this time of the year when Singapore turns into one massive art gallery offering exhibitions, art talks, fairs, a platform to interact with artists and appreciate the world of art.
Recommended
Singapore Art Week 2018
Esplanade-Theaters on the Bay
National Art Gallery
@nationlgallerysg
#nationalgallerysingapore
@natgallerysg
@EsplanadeSG
#esplanadesingapore
2. So you like "Wining & Dining".
Like Aamchi Mumbai (India), a city that never sleeps, Singapore is no behind. Venues like Clarke Quay, Boat Quay & Robertson Quay are home to scores of bars and clubs. The dance floors of these clubs are open till wee hours.
Electronic Dance Music festivals such as Ultra Singapore Music Festival 2018 (June 2018-unconfirmed) and Zouk Out; Asia's Largest Beach Music Festival are simply outstanding and take the party to next level.
Recommended
Clark Quay
Ultra Singapore
Zouk Out Festival
@ultrasingapore
#ultra.sg
@ZoukOutOfficial
#ZoukOutSG
#ZoukOut2018
3. "In search of mother garden; I found my own".
A beautiful garden is a work of heart. So true is this for a place like Singapore that got its nick name as "City in a Garden".
One can enjoy views of Pulau Ubin from Puaka Hill, ideal place to hang out with friends and family. One can take nature walks or pedal through the rustic roads under Palms trees and rubber plantations. There are secluded beaches and green mangroves for spending some time alone with your beloved. The food tastes awesome ,especially because of the fresh air and soothing sights all around.
Singapore is high on promoting organic farming, reason why you see ventures like "Bollywood Veggies and Quan Fa Organic Farm" that yields fresh produce. The place carries out FAM trips for people which is a must do when in Singapore.
Kranji Countryside farmer's market, Bollywood veggies all participate in Singapore Farm Festival. (Mostly scheduled in October last week. 2018 dates yet to be announced.)
Urban parks to Unesco World Heritage Site "Singapore Botanic Gardens" are worth visiting. There are guided tours like National Orchid Garden Tour, Rain Forest Tour, Heritage Tour and others held weekly. Details are available on www.sbg.org.sg
Singapore Botanic gardens host an annual garden Fest called "Singapore Garden Fest" 2018 (21-29th July 2018)
Staying connected with nature is not a luxury, it's a necessity.
Recommended
Singapore Garden Fest 2018 (21-29th July 2018)
Pulau Bin
Bollywood Veggies and Quan Fa Organic farms.
Singapore farm Festival (Scheduled October-dates yet to be confirmed.)
#singaporefarmfestival
#kcfm
#golocal
#supportlocal
@BollywoodVeggies
@quanfaorganic
#qforganic
@farmersmarketsg
#sggardenfest
4. Food
Singaporeans believe in serving food that has a story behind. Local food is so amazing and so much economical that Michelin starred eatery in the world can be found in hawker centres like Liao Fan Hong Kong Soya Chicken Rice & Noodle.
From small time joints in Bugis Food Street to fine dining restaurants like Carnivore at Chijmes & Grandstand, cafes and patisserie spread across the city in Malls; there is plenty to suit different pockets & palettes.
And that's not all, Singapore Food Festival is held every July. So if gastronomic extravaganza is on your mind, then this is the place for you.
Last but not least, don't forget to try "Four Hands Dinners"-it's the new trend in the city that sees chefs collaborate on a meal and outcome is wild and exotic beyond doubt.
Coffee & Hot Chocolate Sessions with Little Gypsy Traveller @Bedok Mall
Top Gourmet Festivals recommended
Singapore Cocktail Festival
Must try eateries
Curry Culture-Indian Cuisine
Carnivore at Chijmes
DC Comic Super Heroes café-The Shoppes at Marina Bay sands
Ya Kun Kaya Toast-Changi Airport
Bugis Food Street
Toast Box
Bakerzin –United Square
@SGCocktailFest
#singaporefoodfestival
@Bakerzin
#bakerzin.sg
@toastboxsingapore
#toastbox.sg
#bugisfoodstreet
@yakunkayatoastsg
@DCSHCafe
@carnivore.sg
@TheCurryCultureCollection
5. Cultural Arabesque of Singapore.
Singapore is haven to many cultures; just like a mishmash of cultural colors on a canvas. All different yet blending into each other and displaying a beautiful portrait of life.
The many ethnicities and religions that co-exist there; all live in peace and harmony. The four main languages of Singapore are English, Mandarin, Malay & Tamil. Malay is though the symbolic national language.
The cultural heritage spots that one can easily spot here are Hindu, Buddhist temples and synagogues side by side.
It's interesting to find common signs, symbols and regulations written all around the city in all 4 languages.
No less than a visual delight to experience the multicultural festivities like Deepavali, Chinese New Year, Hari Raya Aidil Fitri that make the city so vibrant throughout the year.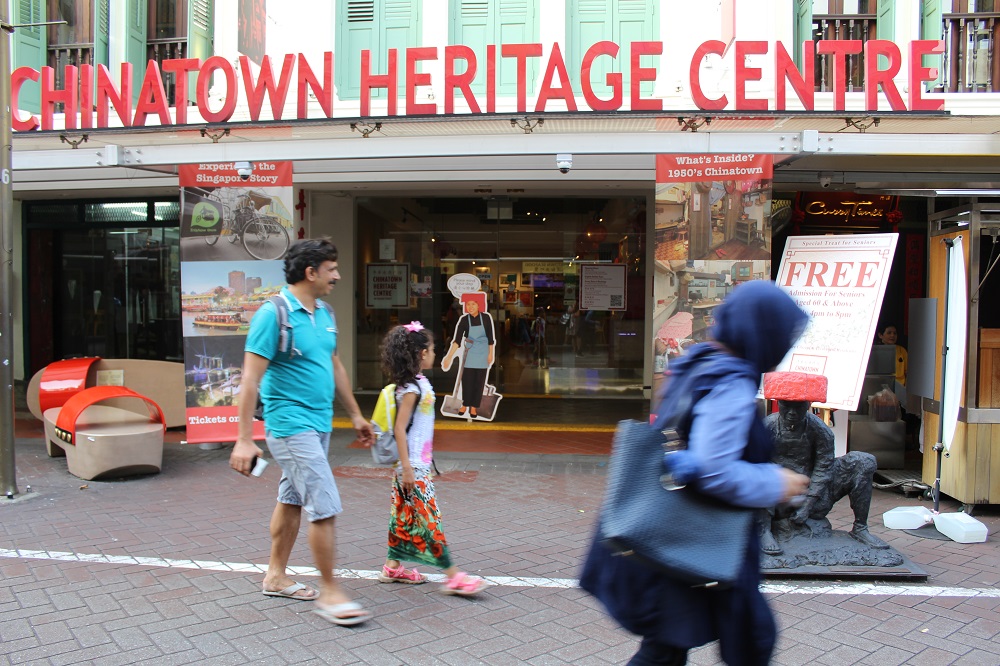 One can visit Little India, Chinatown and Geylang Serai during festivals to experience this cultural fair.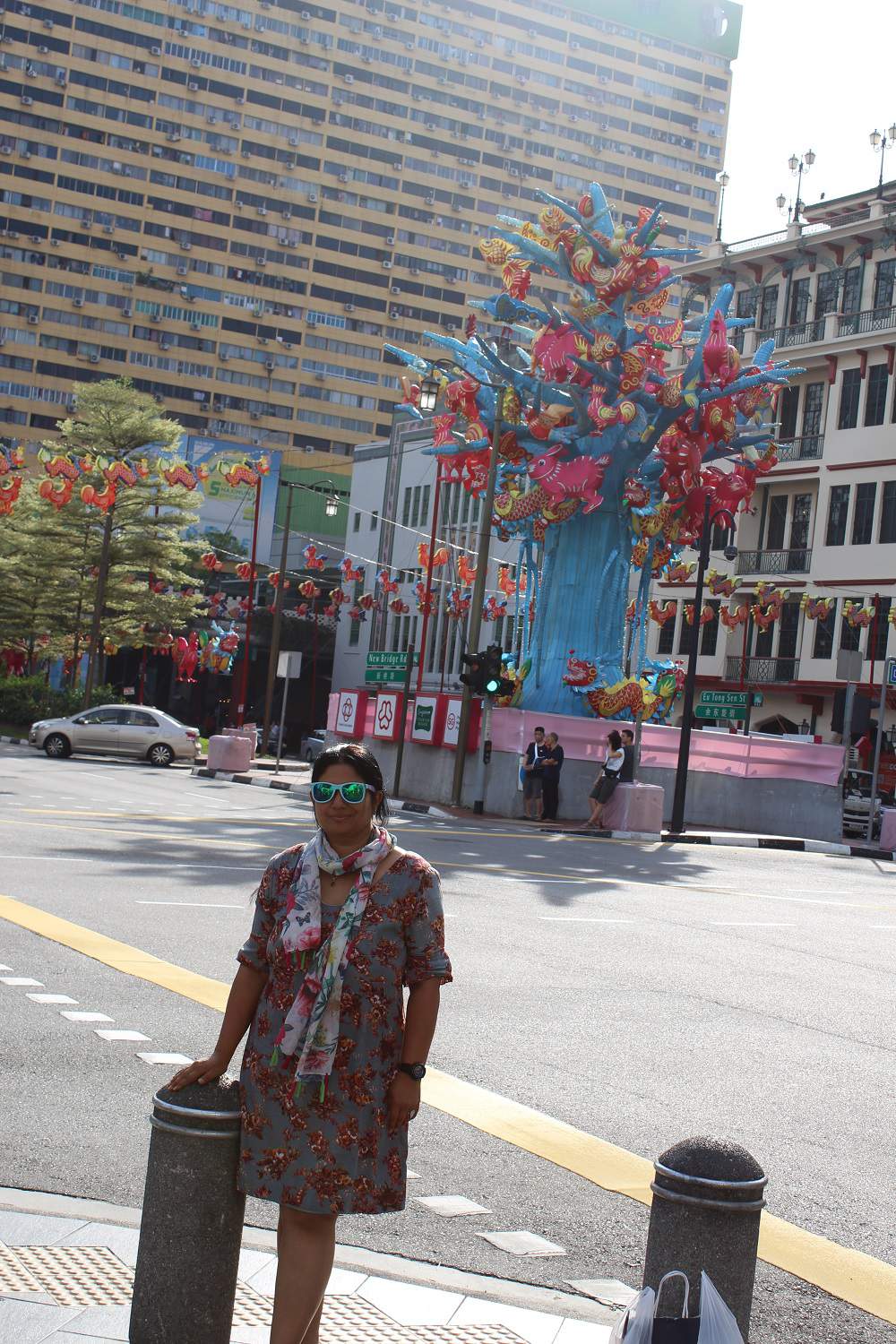 Recommended
Jan-April
Chinese New Year
River Hong bao
Chin Gay Parade
Thaipusam
May-August
Dragon Boat Races
Hari Raya Adil fitri
Sep-Dec
Mid-Autumn Festival
Deepavali
Christmas
#cnysg
#riverhongbao
@riverhongbaosg
@passionchingayclub
@PAchingayclub
#sgthaipusam
#sgdragonboatfestival
@sgaidilfitri
#sgmidautumnfestival
#sgdeepavali
6. Architecture
"Whatever good things we build end up building us."- Sounds so true for the architectural excellence in the city. The place is an address to the superlative skyscrapers like Marina Bay Sands, Esplanade theater by the bay, Helix Bridge, Ruffles Hotel and a mix of old traditional heritage places like Little India, China town. The buildings are good enough to slay you off. The evolution from colonial to a cosmopolitan city is indeed remarkable.
Recommended
@marinabaysands
#marinabaysands
@gardensbythebay
#gardensbythebay
#mbccs
#chinatownsg
#chinesegarden
#littleindiasg.
7. Shopping
"To shop or not to shop, what a silly question?" I am sure we all know the answer to that. And that of course is – To travel is to shop!
If Luxury is on your mind, then one can find luxury products, apparels and accessories at Orchard Road, ION Orchard, Raffles City, The Shoppe's at Marina Bay Sands and Haji Lane.
Flea markets recommended would be Lucky Plaza, Satay Street, China Square.
Endorsed Malls– 313somerset, Bedok Mall, United Square, Marina Square, Clarke Quay, Riverside Point to name few.
Heritage Shop centres #Mustafa centre, Little India, China town
Electronics hub: Sim Lim Square, Mustafa Centre
If Shopping is your cardio, then don't forget to miss "The Great Singapore Sale". The Retailers offer up to 70% off on the original prices. Great deals on just about everything from fashion to jewellery, electronics to toys and even spa treatments.
It's one of the events that has become a rage in the last few years and number of tourists flock in during this time for a complete in-vogue experience.
Orchard Street to Chinatown, Kampong, Glam, Little India, all are up to offering best discounts and deals for an outstanding customer experience.
The Great Singapore sale happens June-August-66 days (2018 yet to be confirmed)
@orchardroad.sg
@rafflescitysg
#hajilanesingapore
@marinabaysands
#sandsstyle
#marinabaysands
#chinatownsg
#littleindiasg
#mustafacentre
@313somerset
@unitedsquare
@clarkquay
#clarkquaySG
@SimLimSquareShopping
@SimLimSquare
@OfficialGreatSingaporeSale
Source*: Singapore Sojourn 2017 & inputs from Singapore Tourism board.